Overwhelmed With Managing Multiple Marketing Agencies and Freelancers?
Streamline and save time with Geofactor—a single partner for all your marketing needs.

Full-360°-Marketing Strategy
Turn strangers to leads, leads to customers, and customers to referral-generating advocates.

Marketing Specialist Guaranteed
Geofactor ensures your account manager has a marketing background, so your business gets the expert treatment it deserves.

Real-Time Campaign Monitoring
Why wait weeks or even months to know how your marketing is performing when you can find out instantaneously? With Geofactor, you can access your results 24/7/365!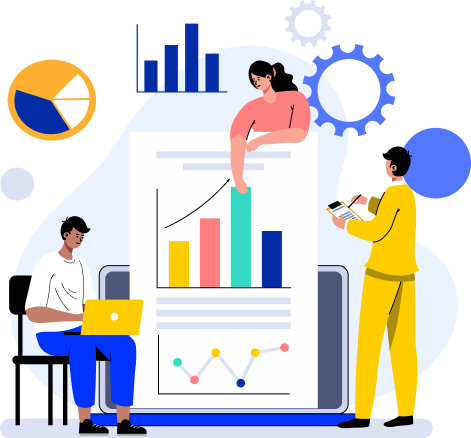 Run your business while Geofactor runs your marketing
Unlike at giant corporations, marketing dollars have to work way harder for local businesses. That's why our hands-on team optimizes your budget to generate more leads, calls & sales.
Why Local Businesses love us:
Transformation - Change disjointed online and offline marketing to a unified strategy that gets results.

Transparency - Feel confident that data (not guesswork) drives your marketing decisions.

Tracking - Measure the impact of your marketing budget, one new customer at a time.
Get a Free Marketing Action Plan
Enter a whole new world through your Marketing Portal
Monitoring your campaign has never been so painless
With your easy-to-understand dashboard, you can see every important business-related metric—all in one place.
Proof-of-performance

All the data is broken down into simple, actionable intel, like your number of leads, average reviews rating, and advertising ROI across various channels.

In-case-you-missed-it reports

We know you're busy with your biz. So you'll always receive your monthly report with specific insights on your marketing.

Revenue-generating recommendations

What could your business do to boost customer loyalty, sales, and results? Unlike agencies that "set it and forget it," at Geofactor, your marketing specialist is always looking for ways to improve your campaigns.
Succeed With A Free Marketing Action Plan
Sample of Analytics Dashboard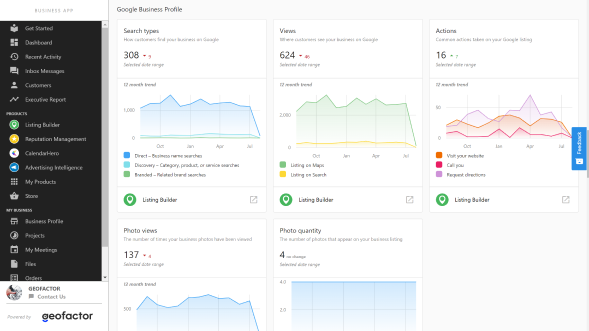 Our Results Speak For Themselves
How do you start getting results? The Geofactor Process
You're only three steps away from growing your business. And the best part is we're big enough to deliver results—yet small enough to hold your hand through every step of the process
Start Your Free Marketing Action Plan
Discuss your strengths and opportunities

A marketing specialist will walk you through your free Marketing Action Plan and share ways you can grow.

Receive your customized proposal

You and your specialist will develop a customized online and offline strategy that will help you increase leads, customers, and revenue.

Launch your campaign and monitor the results

We'll start the campaign, and your Marketing Specialist will continue to optimize, so you're satisfied with the results. Plus, you can see your progress in real-time through your marketing portal.
Get Your Free Marketing Audit
7 Major Categories of Digital Presence
Competitor breakdown
Detail Report Card
Per-Channel Analysis
Personalized Performance Evaluation
Real-Time Data
Google-based Research
Actionable Insights
Let's get started.
GET MY FREE PLAN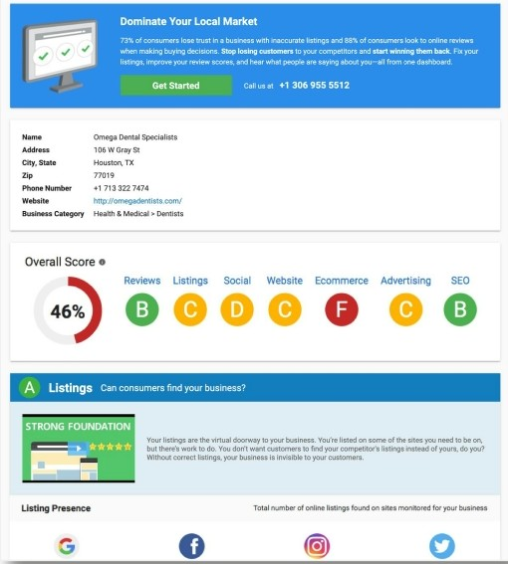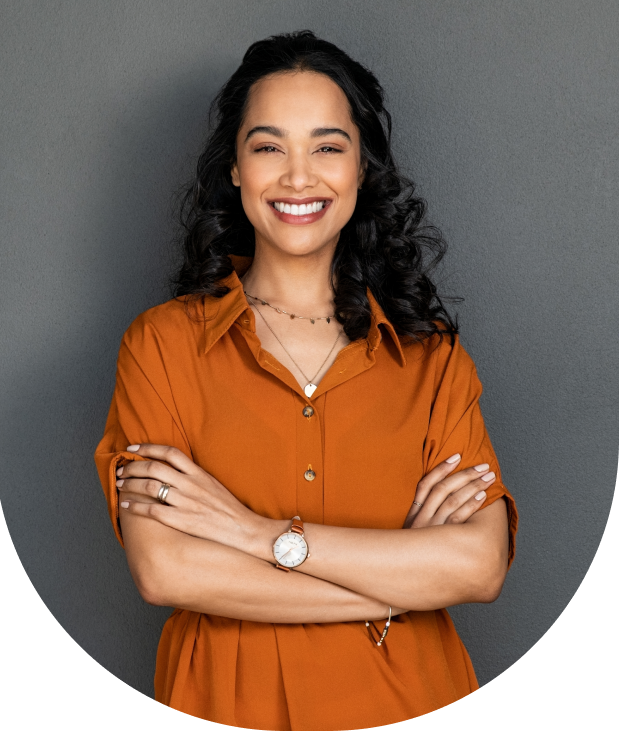 FAQs
What makes us different is we care first about what makes you different. We know that the key to reaching your customers is winning them over with a message highlighting how your business is unique. That's why we take a unified approach to online and offline marketing, so each campaign is backed by data and tailored to your target audience. Plus, you'll have a Marketing Specialist who understands your goals and will help optimize your campaigns for maximum results.

And finally, there's no need to juggle multiple agencies and freelancers because you can get all the help you need with one partner—Geofactor.
Our team will provide you with a free Marketing Action Plan to help you identify areas of opportunity. And we'll create a customized package just for your business.
Our services start as low as $525 per month. For more info, please visit our pricing page.
While we generate measurable results for our clients, we cannot guarantee success. In fact, we would caution you to be incredibly careful with any agency that would guarantee results.

It's simply not a best practice among most reputable companies. Why?

Marketing is part art and science, and results depend on many factors, including your industry, competitors, market conditions, etc.

Ultimately, you can be confident that your campaigns will align with your business goals and that data will inform every decision.
With some of our offerings, it's common for clients to start seeing results almost immediately. On average, clients begin enjoying meaningful results within 4-6 months. But, depending on the industry, it could take up to 12 months.

You'll know from the start what the projection is, so you never feel like you have to hurry up and wait. Clarity is one of the biggest benefits of having a Marketing Specialist running and optimizing your campaigns.