Geofactor is for those who are looking to serve geographically focused set of audiences.
I run a
How exactly Geofactor will help me

Small Businesses, More Control, Less Hassle
Virtually every small business is looking for ways to increase sales. EDDM® is the perfect solution. Our end-to-end EDDM® platform means you have...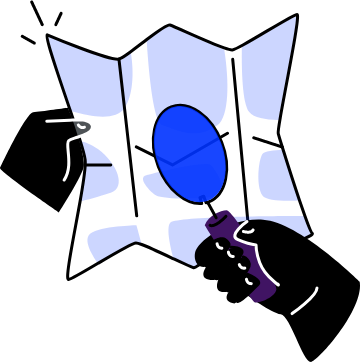 More Control
Over your audience, your message, your schedule, and your budget!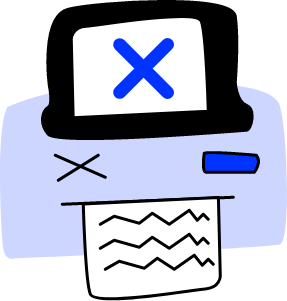 Less Hassle
Dealing with list brokers, mailing houses, and printers!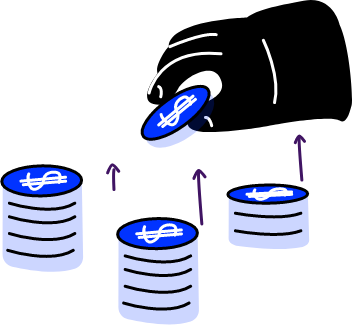 Higher ROI
Thanks to best-in-class data-powered intelligence!
Stop getting lost in all the marketing noise. Stop falling behind. Stop losing customers to competitors.
With Geofactor, the rapid growth you crave will be within reach. Create and launch direct mail campaigns that put your message in front of thousands of relevant customers in 10 minutes, not 10 days.
Franchises Serving Local Market Areas
We understand just how important it is to give your national company a local face.
That's exactly what you get with Geofactor. We don't just deliver the power of hyper-targeted direct mailing that allows you to reach your specific audience in your specific area. We also provide creative advice and assistance to help you develop a marketing message that will engage with your audience precisely how you desire.
With Geofactor, you'll gain the efficiency and effectiveness of a national corporation with the specificity and personalization of a local operation.
Marketing Agencies, Your Decisive Edge Over the Competition
Give your clients immediate results on a local level time after time.
More Foot Traffic | More Calls | More Customers | More Sales | More Revenue
With Geofactor, you get maximum efficiency. No more searching for mailing list brokers, mailing houses, or any other part of the traditional direct mail process. Everything you need is in one place, including best-in-class data intelligence, creative services, campaign management, and more.
To deliver B2C or B2B direct mail results that your clients will love, choose Geofactor.
Nonprofits, Helping You Make a Bigger Impact
More awareness, more engagement, and a bigger impact. We'll help achieve all three by putting your message in the hands of a hyper-targeted local audience.
By managing your entire nonprofit direct mail marketing efforts from one easy-to-use platform, you can save time, money, and effort. Stop tracking down mailing list brokers, emailing back and forth with designers, and wasting time setting up every campaign from scratch.
With Geofactor, you'll have your first campaign developed and launched in 10 minutes, not 10 days. We'll even provide you with a design expert to help you create the marketing material your audience will be most likely to respond to…
Political Organizations, Focuses Your Global Message On a Local Scale
When it comes to political mailings, success is about reaching every individual. To do so, you have to focus a global message on a local scale. Streets, neighborhoods, communities—this is where you need your message to be seen.
Radio and TV ads fail to give you control over your audience or your marketing schedule. And digital marketing avenues are becoming more saturated and expensive every day. In the end, your message gets lost in all the noise as different companies and organizations compete for the attention of your audience.
Every Door Direct Mail marketing on the Geofactor platform is the fastest, easiest, and most affordable way to reach your target audience. Through Geofactor, you'll be able to identify where your ideal audience is, create compelling content that converts using our Design Studio, and schedule campaigns for the optimal times to drive results you can measure.
Every City, Suburb, County, Zip Code and Route Covered
DESTINATION
HOUSEHOLDS
ROUTES