Every Door Direct Mail® is an easy-to-implement direct mail service designed by the USPS® to help small businesses. Creating an EDDM campaign from scratch can be daunting at first glance, but you'll find that the process is relatively simple and straightforward when you break it down into minute steps. Let us help out with a simple EDDM delivery checklist.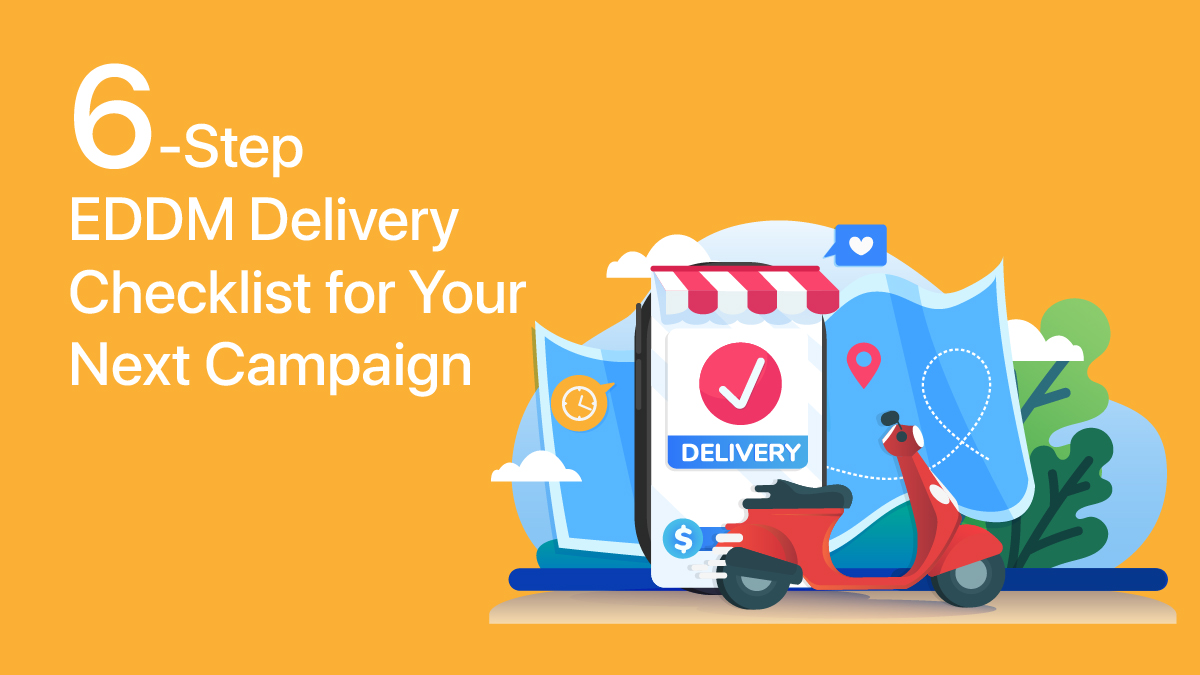 Here are 6 simple EDDM delivery steps for your next EDDM campaign.
After selecting your mail routes, you need to specify when you want your EDDM campaign to be delivered. You can drop off your mailing bundles directly to your nearest Post Office® or choose Geofactor, where we directly deliver your mail stacks to the P.O.
2. Choosing payment options
You can choose to pay either online or offline.
Pay Online
Pay via debit/credit card
Your order documentation includes a payment receipt for proof
Show your receipt when you deliver the mailing at the Post Office
Pay at Post Office
Your order documentation will show that the order is unpaid
It also includes a proof of payment receipt
You can pay by cash, debit/credit card, or check when you deliver your mail to the Post Office®
Refunds can be requested at the P.O. based on your chosen payment option and the status of your drop-off.
3. Print forms & prepare mailing bundles
Fill in all the necessary information on the Order Confirmation page and use the correct facing slips to attach to your mailing bundles.
Bundle your mailing stacks with 50-100 mail pieces
Bundles may not be higher than 6"
Fill out and attach an EDDM facing slip to the top of every bundle
Write the number of pieces in the bundle on the facing slip
This is one of the most crucial EDDM delivery steps, as incorrectly placed or wrong facing slips can make your bundles go in vain. Let Geofactor do the heavy-lifting for you in this case. We can fill out your paperwork, create your mailer stacks and deliver your campaign directly.
'Do Not Deliver Addresses'
Include a customer's address in the 'Do Not Deliver Address' column on the facing slip if they've asked to be removed from your mailing list.
4. Shipping
Allow Geofactor to directly drop off your mail bundles to the Post Office® or you can choose to do it yourself.
5. Mailer delivery
Your mailer is mass-delivered to every household of your selected neighborhoods based on mail routes, ZIP codes, and cities.
After completing these EDDM delivery steps, it's time for campaign performance tracking. With Geofactor, you can easily track your initiative's data and use its results for future EDDM drives as well.