Reusing EDDM mail routes is inevitable when a small business is trying to advertise within its service area. While EDDM® lets you scale your campaigns according to your business needs, it is imperative to maintain your regular customer footfall by retaining your old customers.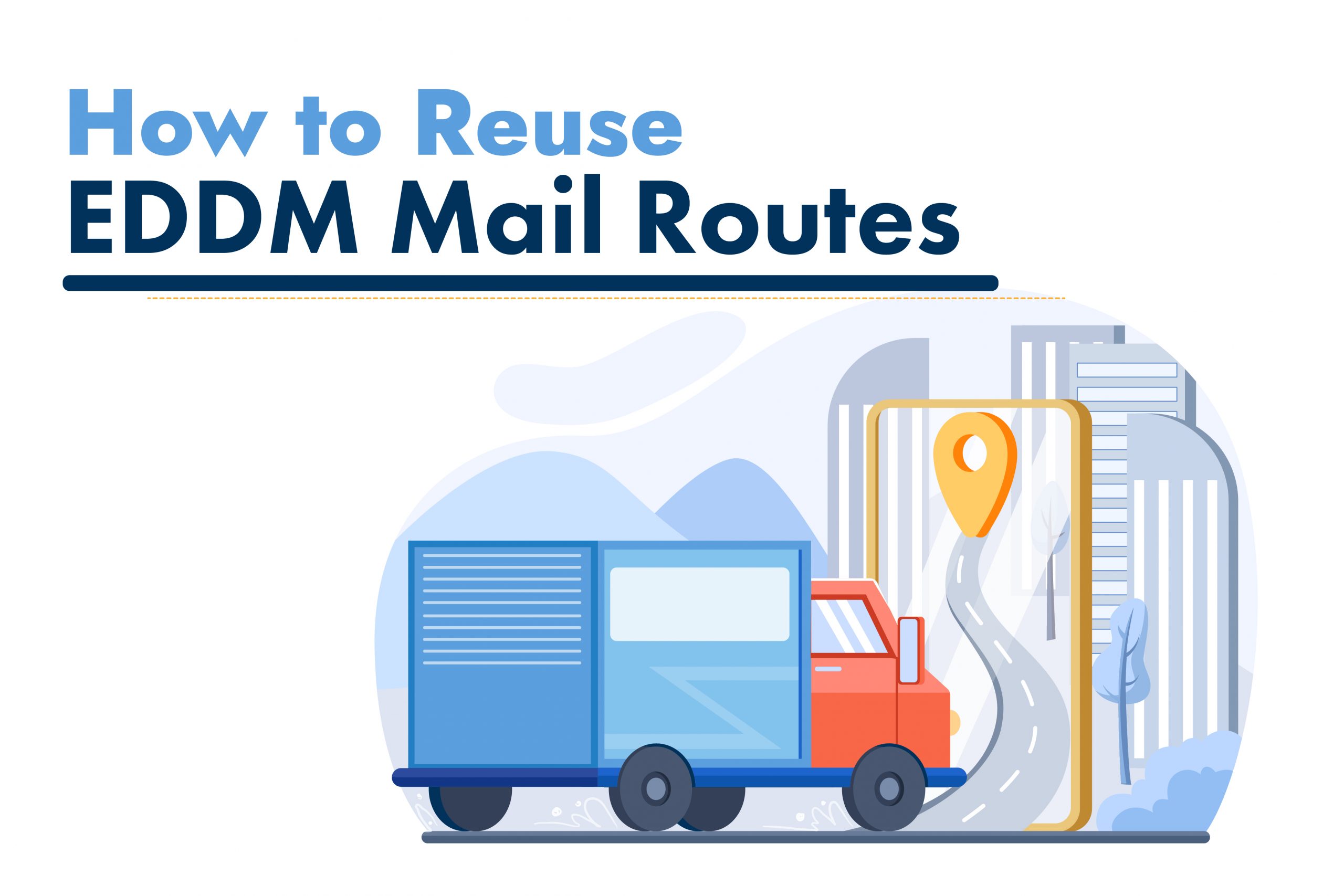 Let's take a closer look at some mailing strategies to understand how to reuse EDDM mail routes.
1. To deliver regular promotions
Sending out regular EDDM campaigns can keep your brand fresh in the minds of your audience. Time your mailers in such a way that the deliveries are frequent but also spaced out enough to not seem overbearing.
Target different age groups with different campaigns by changing your messaging tonality. While your mailer will reach every household of the chosen neighborhoods, you can attract specific types of customers in high volumes with each new campaign.
3. To use follow-up campaigns
This is one of the most common and easy-to-implement answers to the question 'How to reuse EDDM mail routes?' Remind people about your limited-time offers and discounts with follow-up campaigns. You can also promote your service first, then send out usage manuals to prompt your audience to avail that specific service.
4. To send out mailers when your target customer is likely to be at home
When looking to target a specific type of audience, set your delivery date and time by judging when your targeted household member would likely be in residence. This can increase your chances of getting responses as people can make in-the-moment purchasing decisions while seeing your mailer.
Do the same with every specific demographic you want to target within the household by reusing EDDM mail routes.
Keep your audience updated with new products and discount offers by sending out timely EDDM postcards. This allows you to attract the same audience for different purposes, thus, increasing your ROI while retaining older customers.
These suggestions should help you identify how to reuse EDDM mail routes according to your campaign requirement.
Reusing EDDM mail routes is similar to retargeting an existing audience with any other direct response marketing channels. The key is to space out your campaigns at defined, regular intervals to gain the most traction from the chosen mail routes.