Practically any business can benefit from Every Door Direct Mail®. It is used for various promotional purposes such as opening a new store, introducing a new product, announcing events, etc.
Return on investment (ROI) is a popular monetary calculation metric to measure the probability of getting a return on marketing investment. Multiple marketing factors determine the average return for EDDM, and it varies based on the size of your campaign.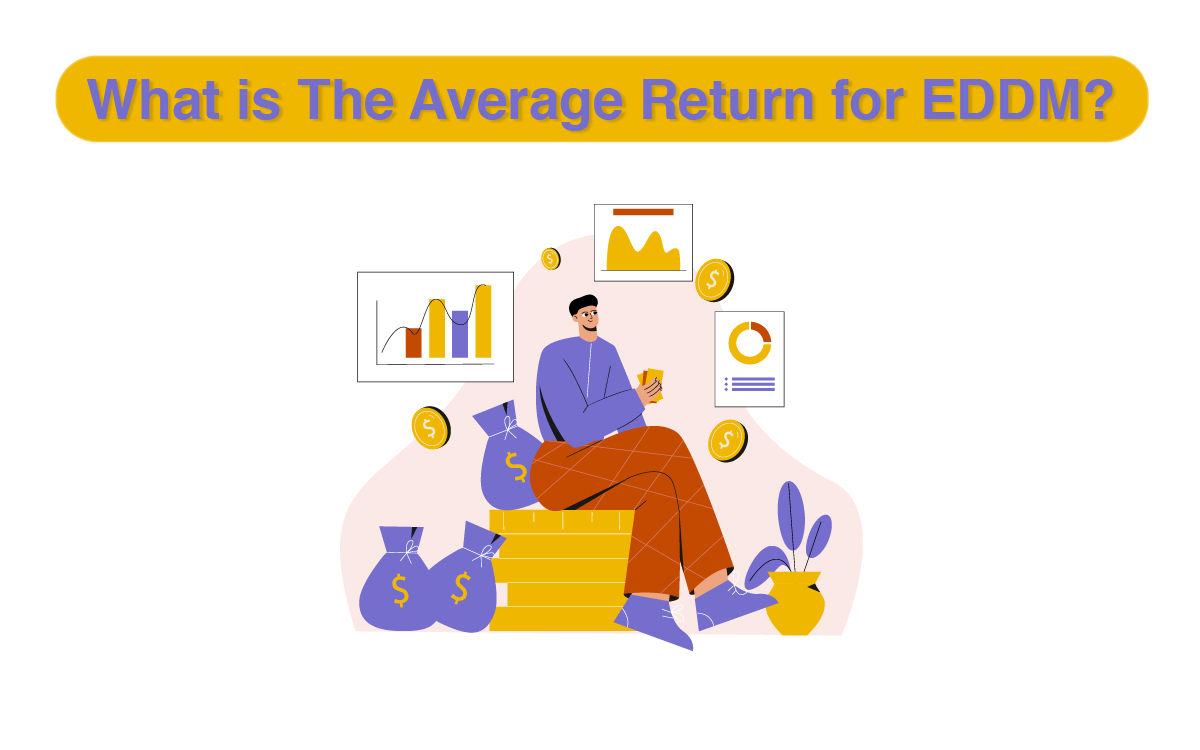 Let's discuss how to calculate the return rate for EDDM.
What is the average return rate for EDDM?
According to JMW Business Services, the average return for direct mail is 0.5 to 2 percent. This means that in a campaign with 100 mail pieces, 2 to 4 people are likely to respond to your ad. The responses can increase based on the number of times an individual has been exposed to your brand.
Typically, the average return for EDDM is 0.5% to 2%, but it can vary according to the nature of your business and how you market it.
When you create marketing campaigns with a set goal, such as getting website visits or customer calls, you can use a strong call to action such as discount coupons. For example, instead of advertising a sale for all menu items in a restaurant, provide a discounted offer for a single dish to target frequent customers.
How to calculate the rate of ROI?
The average return for EDDM is calculated based on four key factors:
Number of mailings – the exact number of mail pieces delivered
Sale price – the cost of the product or service
Response rate – the number of people who respond to your ad
Conversion rate – the number of people who make a purchase
Subtract the initial campaign investment of $20 from the total campaign revenue, then divide it from the total investment to get the rate of return.
It will look like this:
(Revenue — Investment) / Investment x 100%
Let's say you've invested $50,000 in your campaign, and generated $100,000 revenue, the calculation would look like this:
(100000 – 50000) / 50000 x 100%= 1
This gives you a 100% ROI on your investment.
Needless to say, the average return for EDDM is different for each industry and campaign type.
The return rate for EDDM should at least be 2 percent for a campaign to be worth the investment.
Whether you're trying to increase your sales or improve brand awareness, knowing your preferred marketing outcome is what will help you identify the appropriate return on investment for your EDDM® campaign.