Every Door Direct Mail® is an ideal marketing channel for small businesses lacking the capital to market their services to a local audience. The USPS® allows you to target entire neighborhoods, ZIP codes, cities, and geographic areas with EDDM®, helping you reach out to your ideal customers.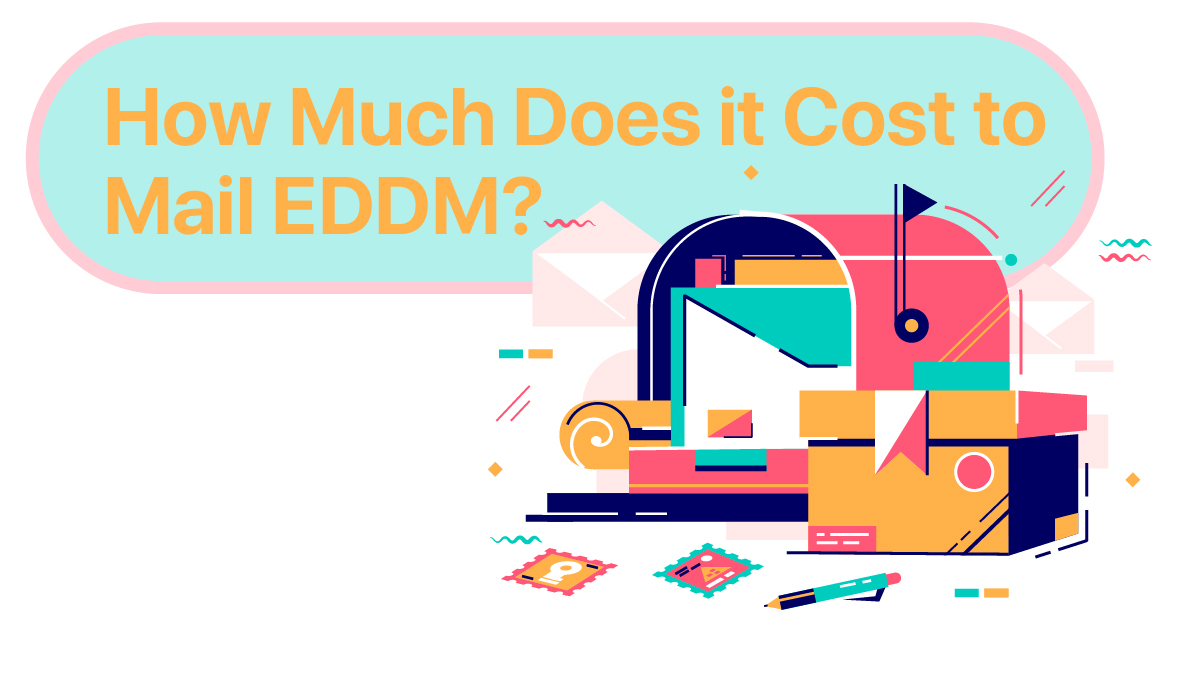 Here's a breakdown of the cost of mailing with EDDM®.
Postage rates
With a postage rate as low as 18 cents, the EDDM mailing cost can help you save more on your marketing budget.
For profit postage – 18.9 Cents
So the postage per 25 households is 4.72 dollars.
Non-profit postage – 10.8 Cents
Hence, the postage per 25 households is 2.7 dollars.
Here's why the EDDM mailing cost is cheaper than other direct response alternatives.
No need for mailing lists
The online mapping tool allows you to target audiences based on age range, income level, family size, presence of children, etc. It can let you know all the available routes you can send your EDDM mailers to. You don't have to spend money purchasing mailing lists or waste time creating them.
You can target every EDDM®-eligible household around your service area with a single campaign to reduce your EDDM mailing cost or target specific areas that can bring you the most traction.
These are the two main factors that affect the EDDM mailing cost. However, the expense of your entire campaign can vary depending on other factors such as the number of mail pieces, design, print, stamping, delivery, etc.