Every Door Direct Mail® is a type of bulk mail sent to every housing unit of specifically targeted geographic areas. These mailing areas are selected based on an ideal customer's demographic data.
The USPS® has created a classification system for EDDM® mail based on physical attributes like height, weight, dimensions, flexibility, and shape. It is a type of highly malleable direct mail that can be fashioned into various kinds of marketing material.
Let's discuss the two most common questions marketers ask when considering the flexibility of shaping their EDDM® mail.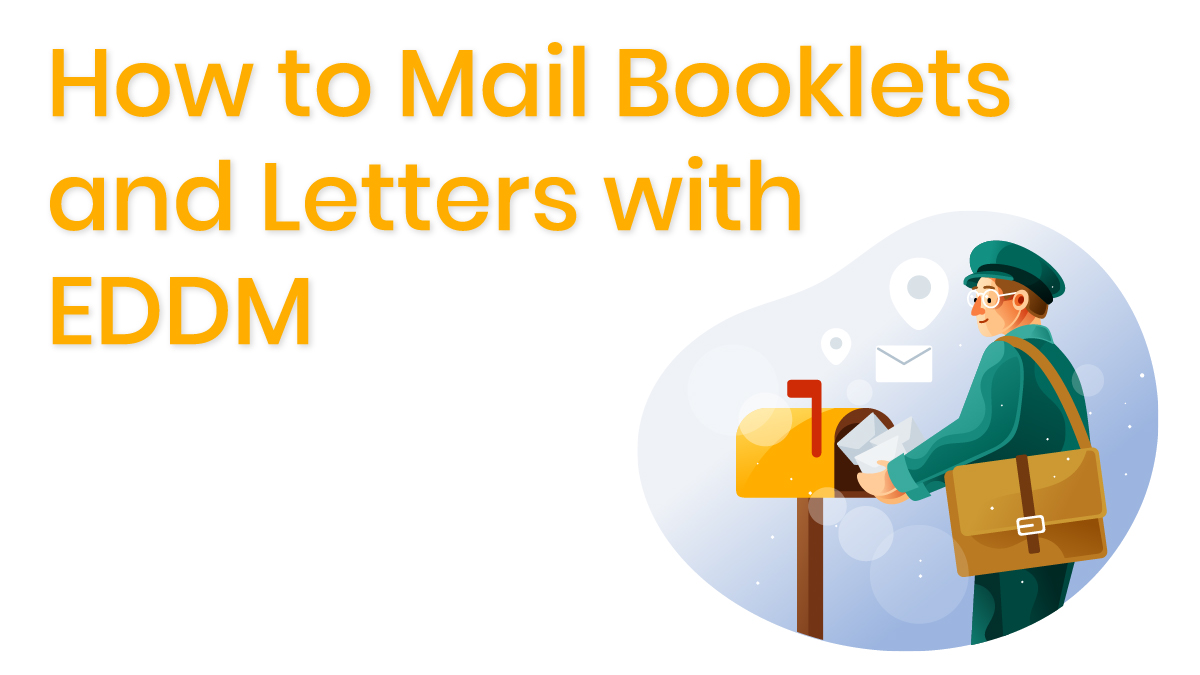 Can you mail booklets with EDDM?
Yes, you can.
EDDM Booklet® Printing is a cost-effective method to catalog your products and services. You can print them on paper stocks with gloss, matte or uncoated pages.
Most printing vendors have additional options for coating like varnish or aqueous, so your products can look more attractive.
EDDM booklets can be used as product manuals, guides for usage and maintenance, for event schedules, for production process explanations, etc.
When looking to mail booklets with EDDM, businesses have several different finishing options compared to single mail pieces. You can emboss your covers, add foil stamps, use custom die cuts, or design it in unconventional shapes.
Can you mail letters with EDDM?
Technically, yes.
All standard EDDM mail pieces are classified as letters, flats, or parcels.
Letter mail dimensions maximize at 6"1/8 high x 11"½ wide. Some popular sizes for this type of mail are postcards that measure 4"x 6", 5"x 7", 5" ½ x 8"½, or 6"x 9". They are also commonly sent in the #10 envelope proportions.
However, your mailers will never be sent as part of a publication. EDDM postcards aren't inserted into envelopes and are sent as separate postcards.
So while all EDDM mailers can be letters, you can't actually mail letters with EDDM.
For businesses that regularly send out mailers or target new market areas, EDDM® could prove to be a cost-effective way to garner new customers as well as maintain the existing ones.
With so many options to shape your EDDM mail into varied marketing material, EDDM® can be an ideal marketing channel for most types of businesses.