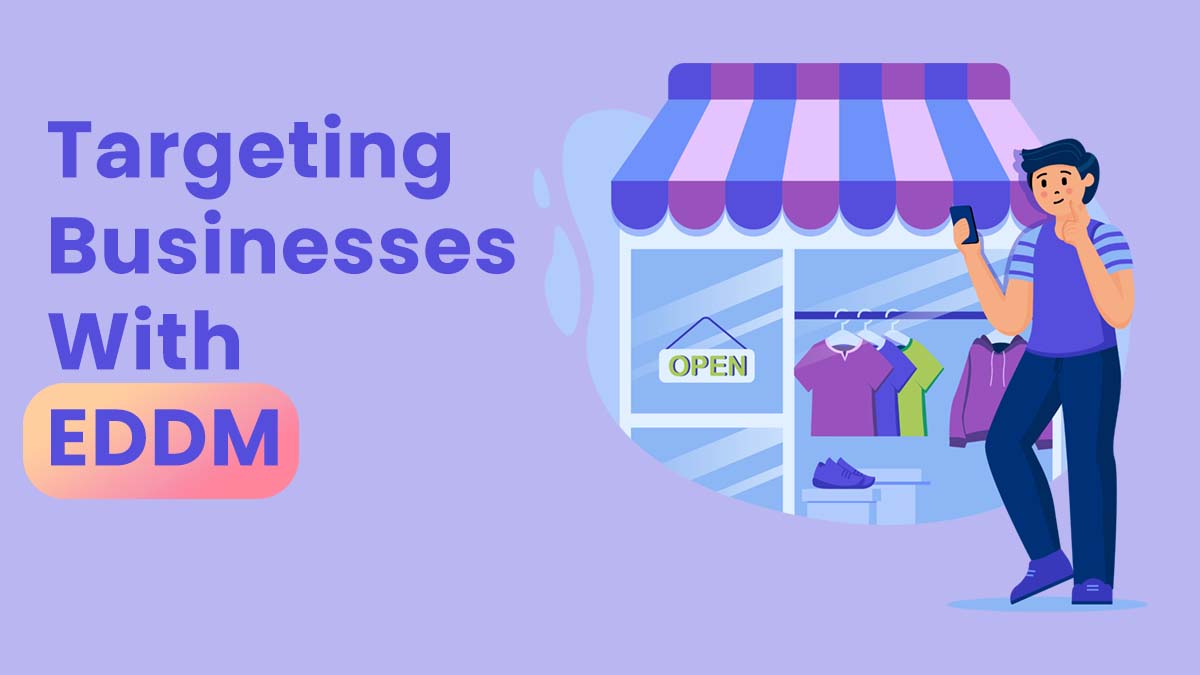 Every Door Direct Mail® is a USPS®-authorized direct mail service that helps you deliver marketing mail to every mailbox of specific geographic areas.
Your target market can vary based on the nature of your business, hence EDDM® allows you to target multiple areas based on certain demographic sets. These demographics include:
Age range
Household income
Household size
Presence of children
No. of residences/No. of businesses per ZIP code
You mailing areas can be defined by:
City
ZIP code
Neighborhood
But you don't have to limit your EDDM® campaign to local areas only. You can send your mailers all over the country as a large-scale campaign. All you have to do is choose all the routes you want to send your EDDM flyers to. You'll be charged a postage rate as low as ¢18 per postcard.
Marketers often ask, is it possible to send EDDM for businesses only?
You can choose whether you want to target only residential addresses, or residential as well as business addresses, or send your mailers to P.O. boxes too.
EDDM is divided into two categories:
EDDM Retail®
The ideal choice for small businesses, it is a cost-effective way to generate local traction for your offerings.
Mail up to 5,000 EDDM mailers per ZIP code, per day.
Minimum 200 EDDM postcards have to be sent per campaign
No postage permit required
EDDM BMEU®
This is best suited for large corporations that send out high volumes of EDDM postcards.
Mail over 5,000 EDDM flyers per ZIP code, per day.
EDDM Business accounts require postage permits
While it is currently not possible to send EDDM for businesses only, you can target industrial areas with more businesses and fewer residences. Some industries can benefit by sending EDDM mailers to residential, as well as business addresses.
These include legal services, marketing/advertising services/ HVAC services, etc.
No need for mailing lists
Your postcards are sent to entire geographic areas, so they reach every mailbox of your preferred routes. This means there's no hassle to create mailing lists or outsource mailing list services.
EDDM® was specifically designed by the USPS® to cater to small businesses trying to reach a local market. Therefore, the main recipient has always been residential addresses.
Hence, while you can't send EDDM for businesses only, you can still add or exempt them from your mailing routes.