The United States Postal Service® started the Every Door Direct Mail® initiative for small businesses as a more affordable direct mail marketing channel. Originated in 2013, EDDM® allows marketers to target entire geographic areas based on city, ZIP code, or mail routes.
When it comes to EDDM delivery, marketers often ask these questions:
"Does EDDM deliver to every address?"
"What happens if the USPS® doesn't deliver to an address?"
"How to be sure that the USPS® will deliver to an address?"
"When does USPS deliver EDDM?"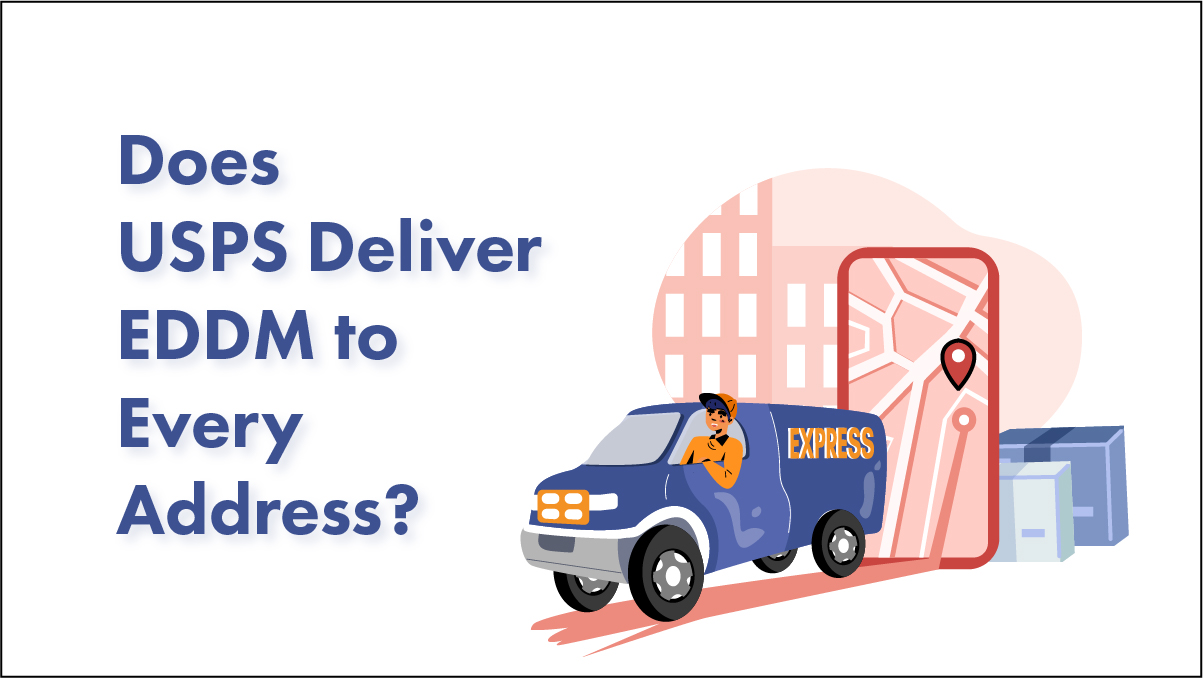 Let's jump right into answering these common doubts.
Does EDDM deliver to every address?
EDDM is deliverable to every legitimate postal address in the United States. This includes some of the most rural and remote areas in the country. The USPS employs around half a million people to handle your documents, important letters, and parcels to ensure they get delivered to you on time.
What happens if the USPS doesn't deliver to an address?
For a mail piece to be delivered correctly, you must add the proper EDDM Retail for EDDM BMEU postal address along with an appropriate postage stamp. If the USPS is unable to deliver the mail to an address, the package is sent to the return address.
The mail piece is sent back to the local Post Office® or the Mail Recovery Center® if addressed incorrectly and has no return address.
If your mailer doesn't arrive within 7 days of its mailing date, try these steps:
Submit a search request in the Missing Mail application, OR
Call a Consumer Affairs representative at 1-800-ASK-USPS (1-800-275-8777), and they will complete a search request on your behalf, OR
Visit your local USPS Post Office® and submit a search request
How to be sure that the USPS will deliver to an address?
Go to informeddelivery.com
Sign Up for an Informed Delivery® account
Enter the postal address to determine whether it is eligible for delivery
When does the USPS deliver EDDM?
Although the USPS® works 24/7, mailers are delivered from Monday to Saturday every week across the country. The mail delivery times can differ for you based on your area, but you can expect consistent delivery throughout the week at specific times from Monday through Saturday.
For special deliveries, the USPS® provides mail services on Sunday as well.
The customer service provided by this U.S. organization is second to none with its straightforward approach. We hope we were able to resolve any doubts you may have had regarding the USPS® EDDM® delivery.