Every Door Direct Mail®, a USPS®-authorized direct mail initiative, is a marketing channel that's consistently proven to be effective for small businesses. Therefore, small businesses consider making it a part of their marketing mix.
As a USPS® service, there are specific size requirements businesses should comply with to be able to benefit from EDDM®.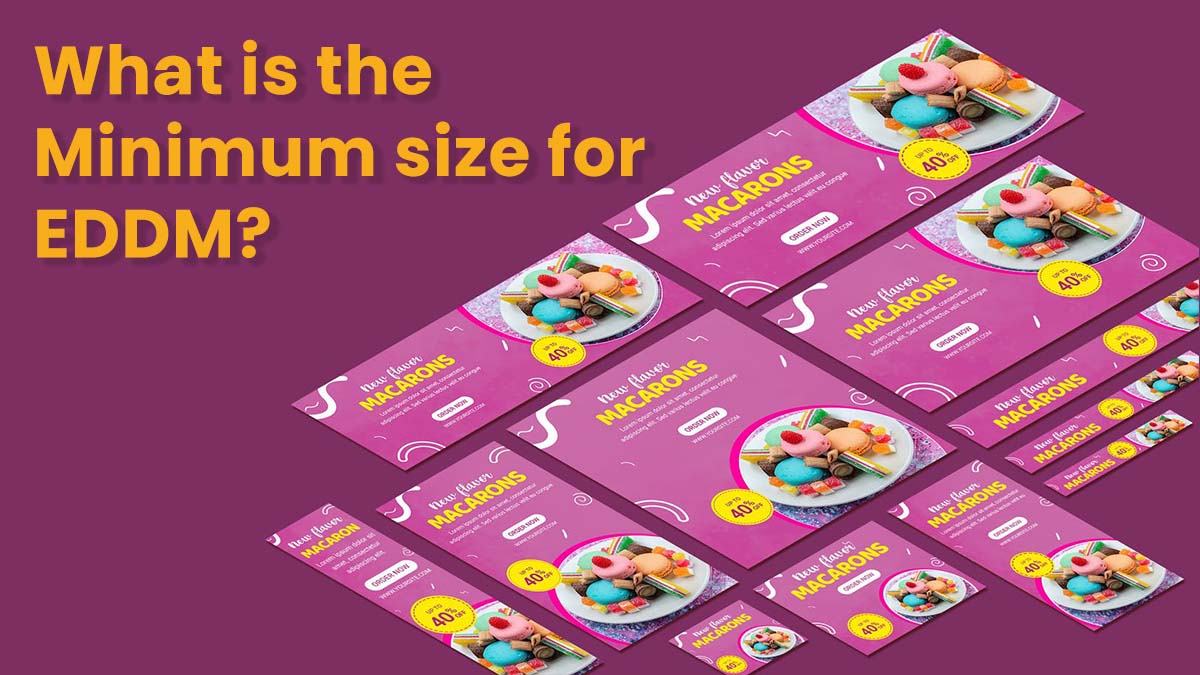 If you're wondering, 'what is the minimum size for EDDM,' here is a definitive guide to answer your question.
Minimum size for EDDM
The minimum mailer size requirement is:
3.5 inches high,
0.007 inches thick,
5 inches long.
A mailpiece must exceed at least one of these mentioned dimensions:
Maximum
15" long OR
12" long OR
.75" thick
Minimum
>11.5" long OR
>6.125" high OR
>.25" thick
Compliant mailpieces can be sent without spending money on mailing lists. The weight limit per-piece is 3.3 oz.
The mailer shape must be square or rectangular, with a 90° corner or rounded edges. Curved corners must not exceed a radius of 0.125°.
If your mailpiece meets all the above requirements, there's one final rule to follow. Your mailers must be uniformly thick and bendable.
Other mandates:
The sender must provide enough mailpieces to cover every active residential postal address, or every residential and business address combined in the chosen ZIP code.
You can send up to 5,000 mailers per ZIP code without a permit.
The entire group of Post Office® boxes for a single office counts for a separate route.
EDDM-Retail features
Acceptance at all USPS® retail features
Only Standard Mail flats are permitted
Direct mail created for local area marketing
No trust account payments accepted
There are specific requirements in regards to shape, thickness, weight, and minimum size for EDDM. You can always work with a well-versed EDDM® vendor to ensure proper application of the necessary guidelines.
Geofactor lets you make a mail campaign in three simple steps: Audience Selection, Design, and Scheduling. We provide an end-to-end experience starting from paperwork to campaign performance measurement. We help you use data from your campaign success and assist you in implementing it to newer campaigns.