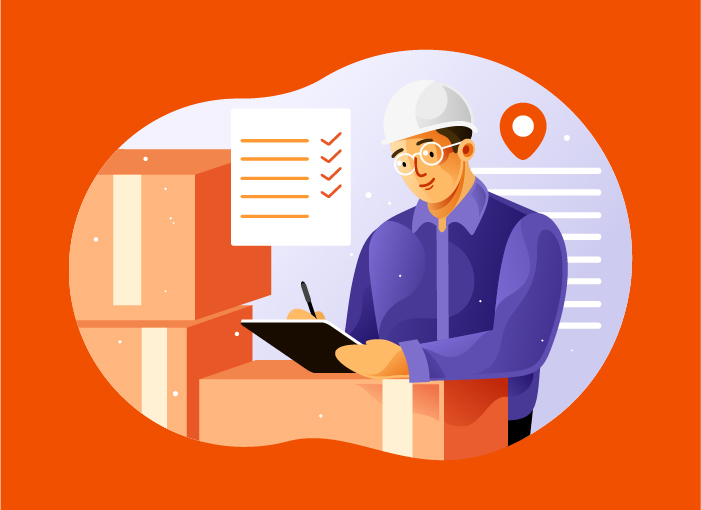 EDDM stands for Every Door Direct Mail®. It is an affordable and targeted mail marketing channel that allows you to map your mailers with demographic data. You simply choose geographic areas you want to target, and your mail pieces are delivered to every household in those specific neighborhoods. USPS-authorized EDDM vendors can help you create entire campaigns from scratch, and provide you an end-to-end customer experience.
Can my business benefit from EDDM®?
Almost any business can benefit from EDDM®. However, some businesses can benefit more than others.
The types of businesses most likely to benefit from EDDM® are:
Retail businesses – hardware stores, floristries, auto dealerships, restaurants, grocery stores, etc.
Service businesses – law firms, salons, medical professionals, banks, real estate agencies, etc.
Here's a step-by-step guide to help you execute an EDDM® campaign:
Create a USPS.com account or use an existing one
Local businesses or individuals opting for EDDM should create their USPS® account to get started.
Send up to 5,000 mail pieces per day, per ZIP code. No postage permit needed.
Suitable for high volume users and online mailings. Send more than 5,000 mail pieces per day, per business with a postage permit.
Create your USPS® account here
Choose your audience
Select your neighborhoods or ZIP codes with the online EDDM® mapping tool. Target routes based on age, household income, household size, etc. You can select multiple routes for a single campaign.
You can also use Geofactor's Audience Selection tool to get started.
Design and Print your mailer
Follow the USPS® guidelines to ensure your mailer is compliant to the USPS Quick Reference Guide.
Use the Mailpiece Size Checker on the top right corner of the EDDM Online Tool to know if your mailer meets all the requirements for mail marketing.
Sending mailers with clear offers and persuasive call-to-action generate the best results. EDDM vendors such as Geofactor already feature templates that are USPS-compliant.
Check out our wide range of industry-specific templates here!
The USPS® allows postcard size mailings as well as bi-fold and tri-fold mailers.
Formatting Addresses and Postage
Mail pieces are addressed to 'Postal Customer' and all the households in the selected routes will receive the mailer.
Postage Indicia
EDDM Retail Indicia® is a postage mark that is used instead of the regular postage stamp or meter stamp.
All EDDM mail pieces must include EDDM Retail Indicia above and to the right of the address block.
The EDDM Retail Indicia must be larger than 0.5″ x 0.5″ with no other specific size requirements.
The type font must be in all caps and at least a 4-point size.
It should fit in the area 1.625″ from the right edge and 1.375″ from the top edge.
Leave a space of 1/8″ around the top and right edge.
Choose Drop-off dates and your preferred Payment Option
After route selection, move to the 'Select Drop-off Dates & Payment Options' page.
These User Guides explain the specific drop-off steps and available options: Guide 1 & Guide 2
Pay Online
Pay via debit/credit card
Your order documentation includes a payment receipt for proof
Show your receipt when you deliver the mailing at the Post Office
Pay at Post Office
Your order documentation will show that the order is unpaid
It also includes a proof of payment receipt
You can pay by cash, debit/credit card, or check when you deliver your mail to the Post Office
You can request EDDM Retail® Refunds online or at the Post Office, depending on your payment option and whether you have already dropped your mailing off.
Print forms and Prepare Mailing Bundles
On the Order Confirmation page, you can view and print all the necessary Postal Service processing forms and the correct EDDM® facing slip to attach to your mailing bundles.
Bundle your mailing stacks with 50-100 mail pieces
Bundles may not be higher than 6"
Fill out and attach an EDDM facing slip to the top of every bundle
Write the number of pieces in the bundle on the facing slip
EDDM vendors like Geofactor can make the entire bundling process more convenient. Instead of printing and preparing the bundles yourself, the vendor takes care of it all.
Do Not Deliver Addresses
When a customer has asked to be removed from your mailing list, include the customer's address in the "Do Not Deliver Address" column on the facing slip.
Shipping
Drop-off or ship your bundles to the designated Post Office, based on your routes and USPS® account type.
EDDM vendors will ship your mail bundles directly to the designated Post Office.
Delivery
Your mailer is delivered to all the mailboxes of your chosen neighborhoods. There are no names on the mailers, the same mail piece is sent to every household.
Response Tracking
Track all your responses to calculate your response rate. This step is crucial to know whether or not your EDDM® campaign is working as desired.
Track response calls with a specific phone number
Add campaign-specific URLs to track your visitors
Use coupon codes where each redeemed code is marked as a sale
Use QR codes to take people directly to your desired web page
Analytics
After calculating the responses, you'll know how your EDDM® campaign performed. You can begin planning a follow-up campaign with the new data you've acquired.
This data includes:
The most responsive age groups
The average income of the responders
Their household sizes, household income, distance from the business, etc.
EDDM vendors can help you track all the important data and compile it for you.
Taking the time and efforts to learn the intricacies of EDDM and targeted mail can work wonders for small businesses. For an affordable marketing channel ideal for local businesses, EDDM vendors like Geofactor can give you an edge and make you stand out among the competition.
Launch your EDDM® Campaign in 10 Minutes by clicking here!