Offers can help you gauge which deals can get you the most local traction. People prefer getting discounts for perishable items or products that can only be used once.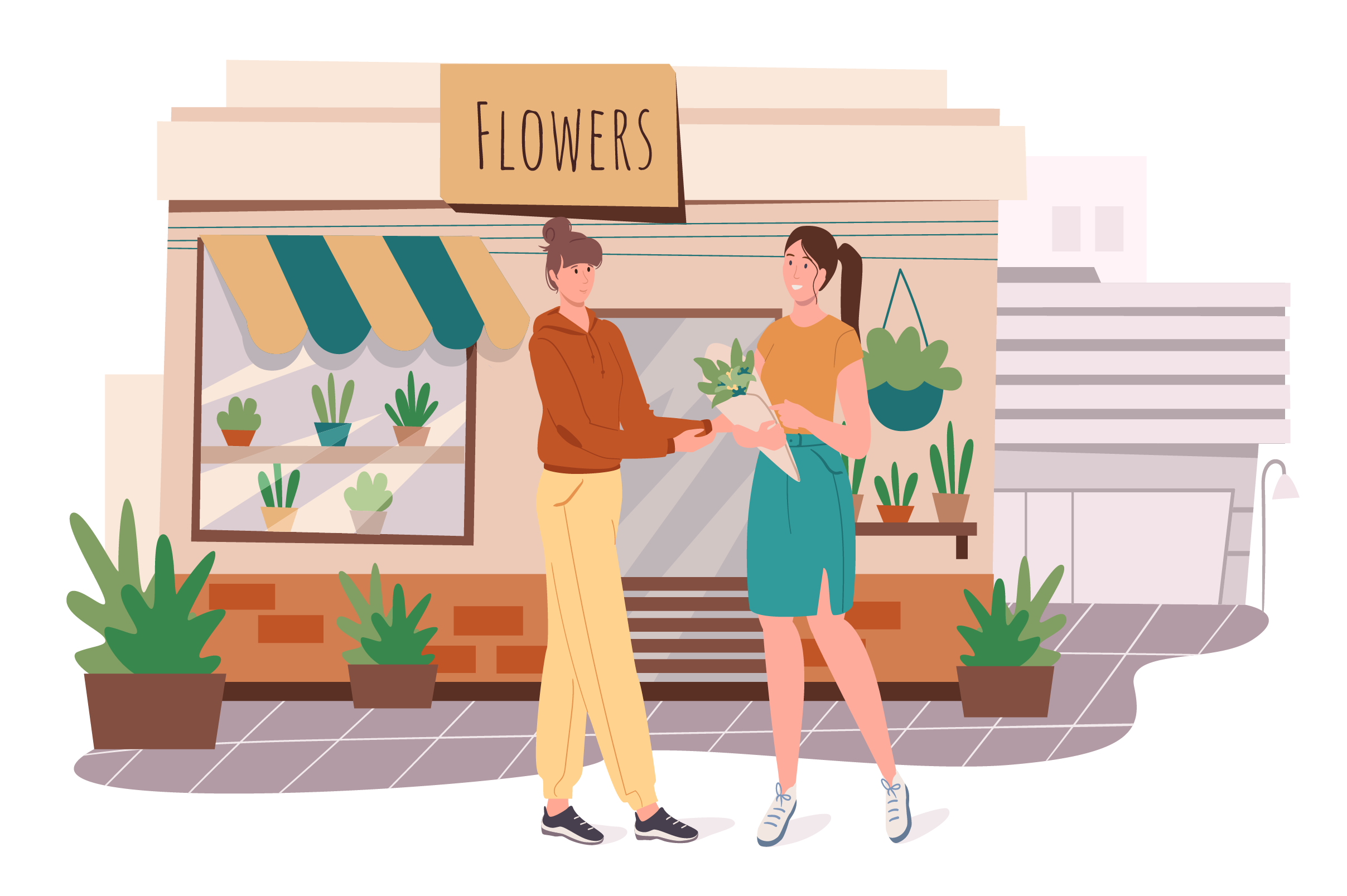 Let's understand the best ways to attract customers with these florist shop offer ideas.
1. Bulk order discounts
Be it weddings, anniversaries, birthdays, or any other celebration, flower arrangements are needed everywhere. Offering discounts for bulk orders can make prospective customers choose your service over other competitors.
For example: A 20-piece flower arrangement setting for a medium-sized anniversary celebration.
2. Gift vouchers
You can offer free gift vouchers for every purchase up to a certain amount. This can make customers more likely to visit and make a repeat purchase. It can also aid in strengthening their purchasing decision as they can already gain a discount from your store, so there are lower chances of visiting a competitor.
For example: Get a $10 gift card for every purchase over $35!
3. Free delivery for large orders
Large orders help you assort resources quicker and save money on simple production costs. After a certain delivery amount threshold has been reached, charging for delivery makes customers unlikely to choose your service. Offering free delivery for large orders is imperative to let your customers know they're saving money.
4. Package order deals
You can offer flower arrangement combinations at discounted prices so your customers know they're spending less while getting more. This can get you more revenue by increasing the quantity of package deal orders, even when the prices are slightly reduced. You can get creative with your florist shop offer ideas by adding multiple flower combinations. However, do ensure your offerings are actually viable and sought after,
For example: Get 25% on every bouquet combo of White Lilies & Magnolias!
5. Money-Back guarantee
Perishable products such as flower arrangements can be risky to purchase because incorrect handling or improper timing can easily lead people to waste their money. A money-back guarantee can help assure customers that they'll either get their purchased item or the entire amount back.
According to your EDDM® mailer size, you can promote multiple offers based on your campaign requirements. These florist shop offer ideas should help you gain the appropriate local traction.