Your marketing efforts have better chances of getting the appropriate traction with a cohesive business strategy. Traditional marketing tools such as EDDM® currently have the highest response rates since your message is delivered to every registered address in the US.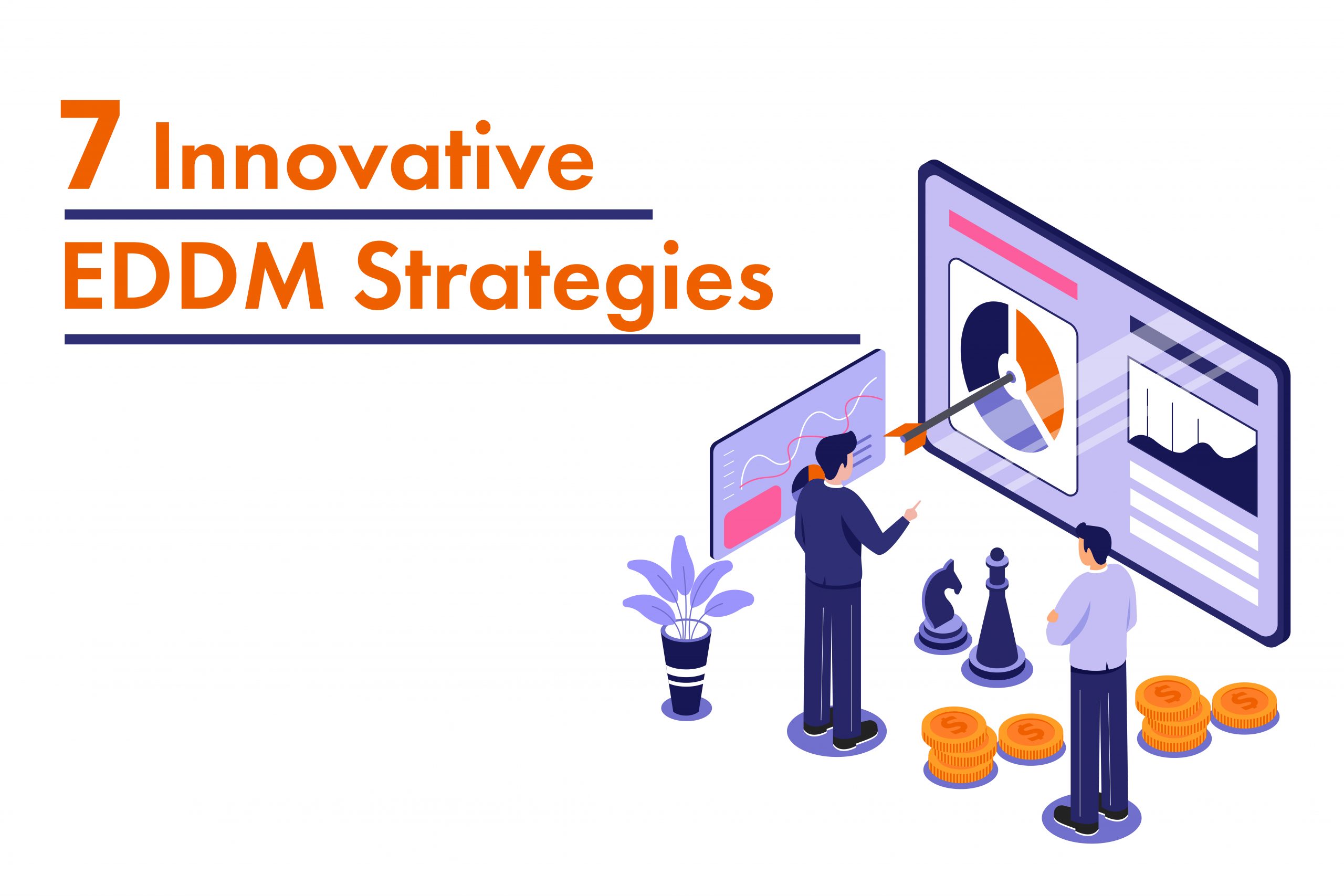 Every marketing channel has its set of common business procedures to get traction. Let's discuss a few EDDM strategies that actually work.
80% of customer conversions take place around a business' service area.
Target the closest mail routes around your business. The closer an audience is to your service area, the better the chances of them purchasing from you.
2. The Switching Routes Strategy
One of the most common EDDM strategies is to change audiences based on their responsiveness to your ad. If a certain delivery route doesn't get you the appropriate amount of business traffic, you can always change the mail routes to target more responsive customers.
3. The City-Wide Strategy
If your service offering is a broad-appeal product, you may benefit from targeting the entire geographic area or city around your business location. This can help in two ways:
If you have a niche product or service, you can obtain customers from farther locations due to scarcity appeal.
If it is a common product, any passing customer can pay you a visit and you can cover most audience groups.
4. Follow-Up Campaigns
You can integrate EDDM® with digital media such as email and SMS, and also include tracking tools on your EDDM mail piece such as survey links, QR codes, URLs, etc.
With digital media, you can engage your audience in a conversation by asking them to rate your service or provide feedback. Whereas tracking tools can take them directly to feedback links, suggest more relevant products, etc.
5. Targeting Repeat Customers
You can target the same area again after identifying the most-responsive neighborhoods with the largest number of customer conversions. These people have already become familiar with your brand and are more likely to make a repeat purchase. This can help you increase brand retention, recognition, loyalty, and increase your customer engagement while also bringing you more customers through word of mouth.
6. Hybrid Marketing
Not to be confused with follow-up campaigns, hybrid marketing can help you focus on the touchpoints where traditional marketing lacks to bring appropriate responses.
For example:
A patron may browse through your store but is unable to make a purchasing decision as they don't know about alternative product options because you might not have it in-store. You can target these customers through Facebook Ads and let them know about the product's variants available for orders at your store.
This refers to testing your product or service to a small portion of your preferred audience to understand their responses. This strategy can be applied in 2 different ways:
a. Testing by audience type
You can alter your brand tone to suit a specific audience type such as a specific age range, income level, etc. and gauge your campaign's response rate.
For example:
A restaurant promotes its kids' menu with a bright, colorful color scheme and quirky marketing copy to invite local families with children.
b. Testing by neighborhoods
You can find out which neighborhoods are more responsive by testing your EDDM ad in geographic areas with high potential of customer conversions.
Instead of walking blind, create EDDM strategies to ensure a course of action for every business scenario. This can help you stay ahead of any unforeseen situations and be prepared for unlikely outcomes.
With Geofactor, you can plan out entire campaigns with our EDDM customer service experts. Just let us know your campaign details such as preferred demographics, design requirements, delivery schedules, etc. We can lay out your groundwork based on this information and proceed from there to guide you through the entire campaign creation process.