An advertising company advertising itself? Show your mettle with a sophisticated mailer.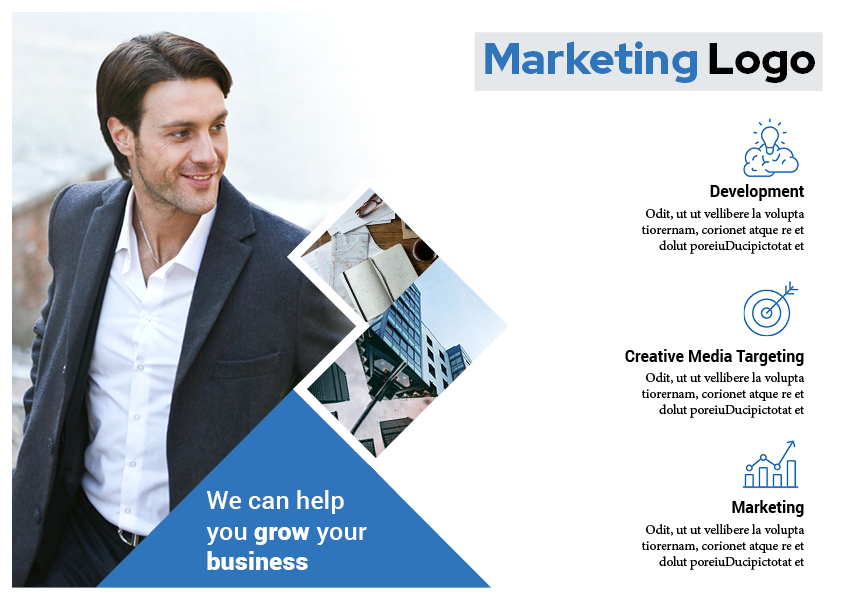 Elegant logo:
The logo blends well with the bright background, and the elegant typeface makes it easy to remember.
Four synchronous images:
Aesthetically pleasing images make a mailer more appealing. The balance of text and pictures helps retain information better.
One-liner headline:
A simple headline stating that you are here to help your clients achieve their business goals is sufficient to build trust and retain attention.
Detailed service description:
Different clients have different marketing needs. List out all the services you offer with complementing icons to attract a varied clientele.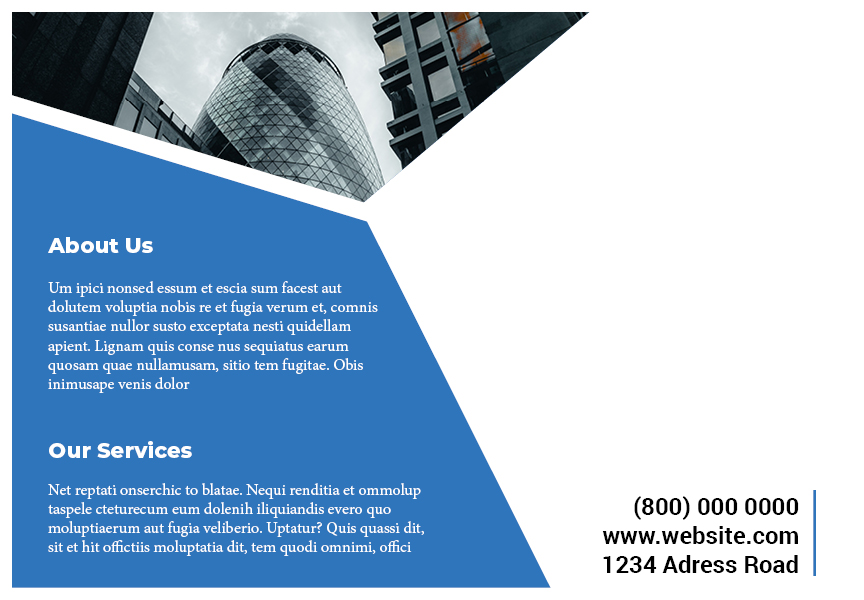 Aesthetically pleasing image:
Maintain a professional theme with a refined image on the back page of the mailer.
Elaborate description:
Make your brand personable with a concise 'About Us' section. Talk about your additional services in the 'Our Services' section.
Abundant white space:
White space makes it easy for your audience to focus on the essential elements of the mailer.
Clear contact information:
Once your audience knows all they need to know, they can reach out by phone, learn more about you through your website, or walk-in for a consultation.
Ultimately, people are judging you on how you market yourselves when it comes to marketing companies. If you want to go with an elegant and professional brand voice, this mailer template will suit you well.
Liked this design? Customize it and Make it your own!