Highlight the most attractive features of your real estate business concisely by using this template.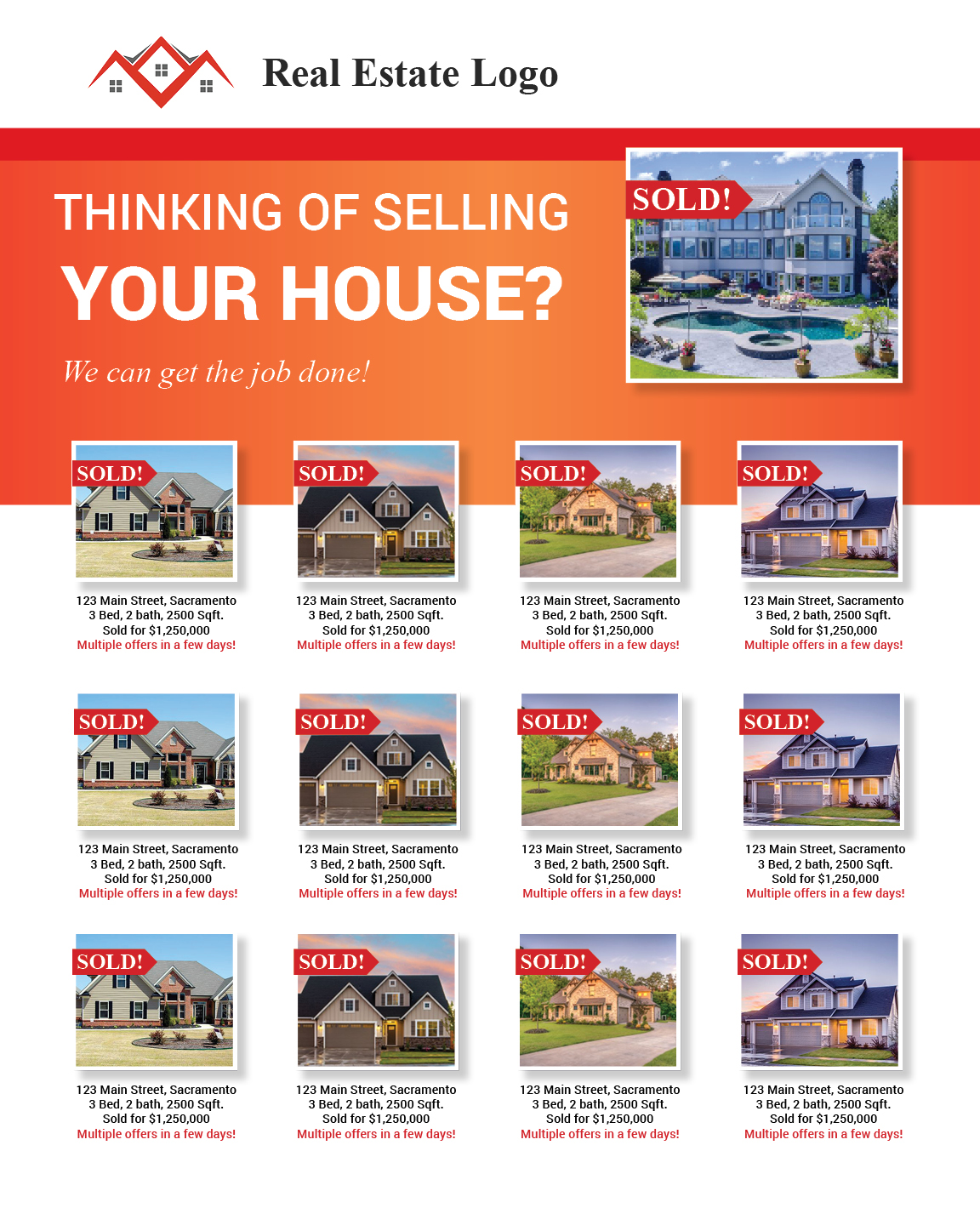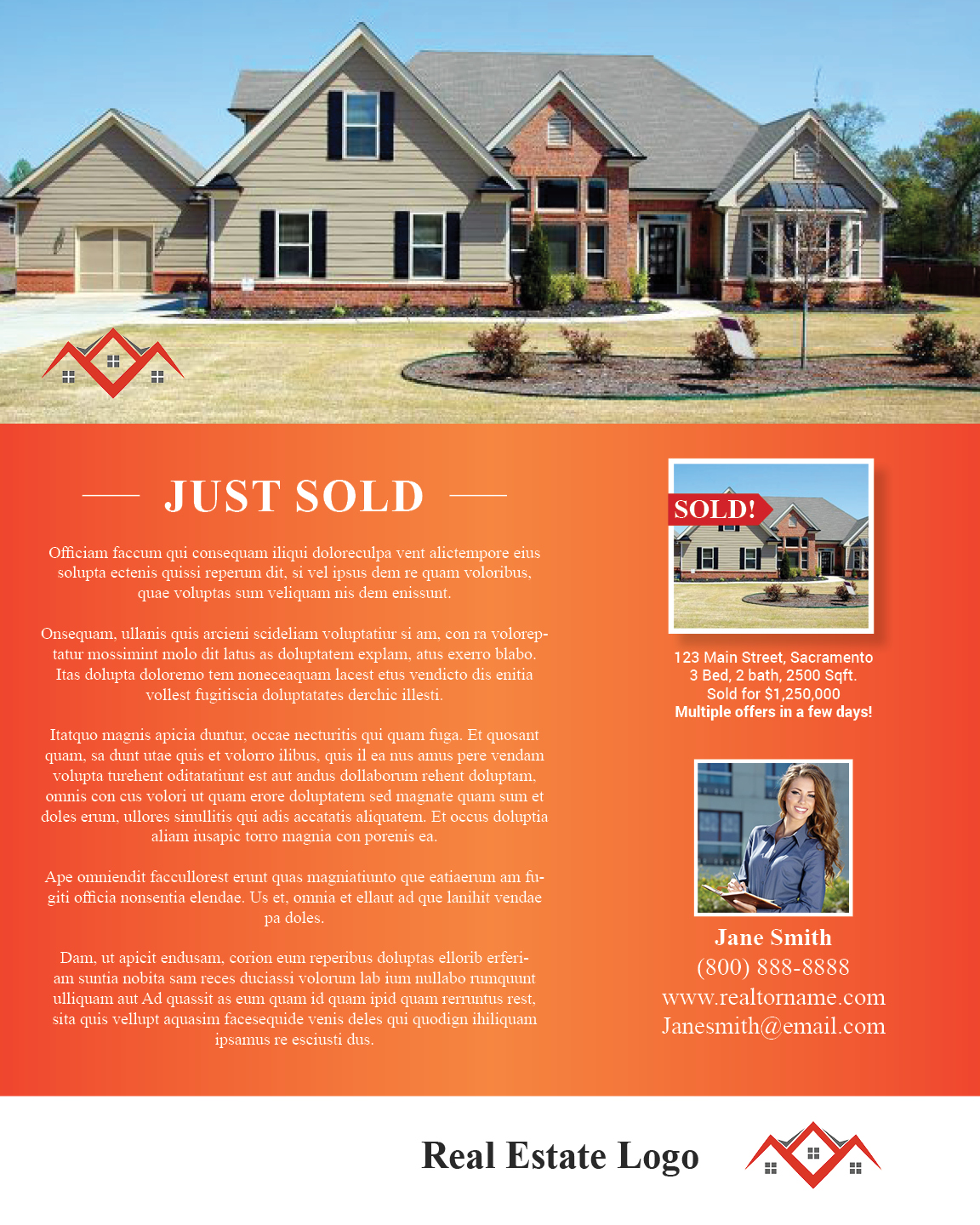 Colossal size:
Show all your properties and attractions within a single mailer. Although available in varied sizes, this mailer boasts a massive space to include every single important detail about your offering.
Enticing images:
This template has 13 image placeholders on the front to display all the properties sold. The 'SOLD' stamp over the pictures will give your viewers the confidence boost they need to trust your brand.
Interrogative headline:
Although prominent in itself, the headline makes a great combination with a popular sold property to hook a viewer's attention.
Progressive subheadline:
Show your business' tagline as a subheadline to make an emotional connection with the viewer.
Elaborate description:
Concise, bulleted information gives it better readability. Each property is viewed as an individual entity with proper placements.
Striking images:
Listings with sharp photos sell at or above list price 44% of the time.

The back page of the mailer has a wide area for a high-resolution image. Sell your story with pictures of happy customers and their testimonials below.
Detailed description:
Tell your brand's story, values, mission, or testimonials of satisfied customers. The options are limitless when you've got such an abundant space to explain your product or service.
Prominent logo:
Make people connect their emotions with your branding. A prominently placed logo will seal the deal and help build trust between your brand and a potential customer.
Like this design? Make it yours! Customize it here.