The love of food brings everyone together. Invite all the locals to your restaurant with this visual-centric mailer!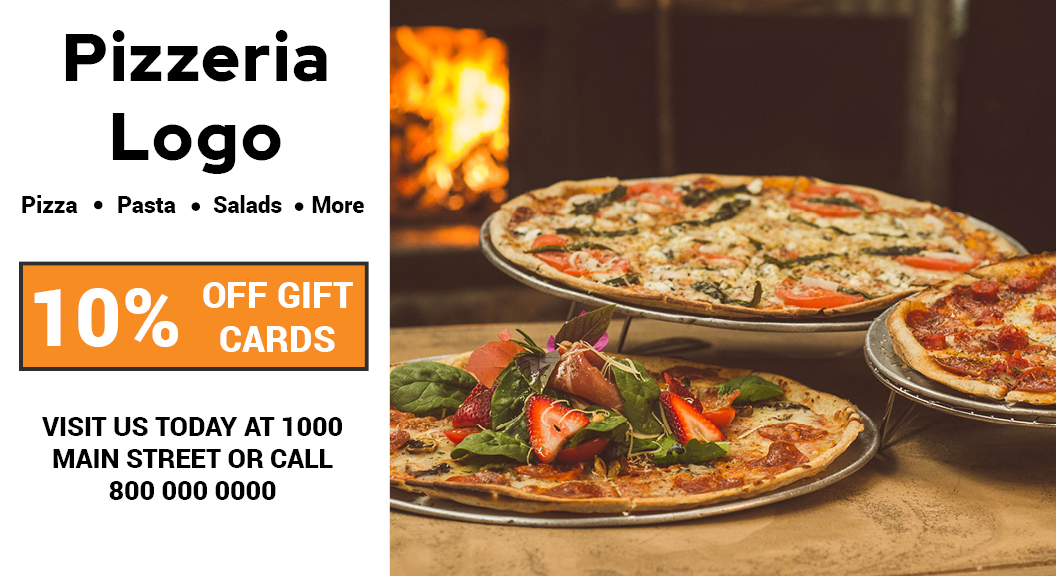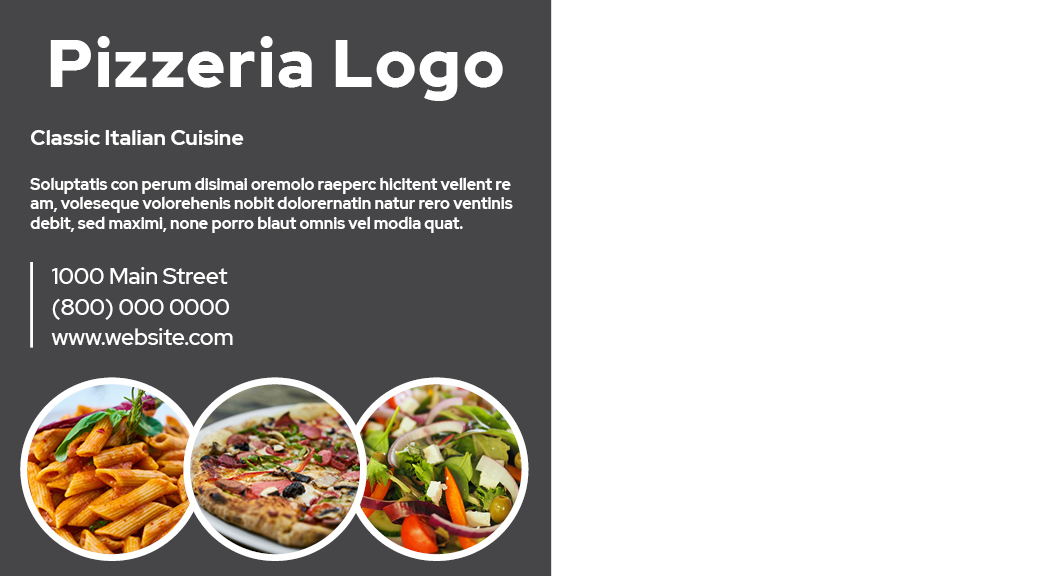 Large size:
Larger-sized mailers with popping colors and delicious food are loved by all foodies.
Prominent Logo:
Start your mailer with your pizzeria's name so viewers can associate good food with your brand. Showcase your top 3 most appetizing dishes to attract the right audience.
Ambiant image:
Pictures that tickle their appetite are the best to catch those shifting gazes while sorting through their mail.
3-word headline:
Let your headline dictate your overall voice. Make the right impression with a concise headline.
Attractive offer:
A tempting offer in bold is a recipe for success. Promote your offer on the first page to increase the probability of people turning up.
Distinct contact information:
Make your contact information stand out in a way that tells them, 'you need to give them a call NOW!' Hungry locals looking for good food will know where to go when looking to grab a quick bite.
Prominent logo:
Continuity is key. Make the viewer associate delicious food with your brand name.
Diverse menu:
Use three high-quality food pictures of varied dishes to target diverse audiences. Three different food visuals will appear to a larger audience.
Concise headline:
Elaborate your previous headline, or highlight a USP.
Concise description:
Summarize your service, taking into account people's limited attention spans. Portray your unique ambiance, comfortable seating, and how locally loved your restaurant is.
Distinct contact information:
Progress with consistency. Show your contact information at the end of the template as well to seal the deal.
Like this design? Make it yours! Customize it here.