Bring in all pet owners looking for quality pet-care in your service area!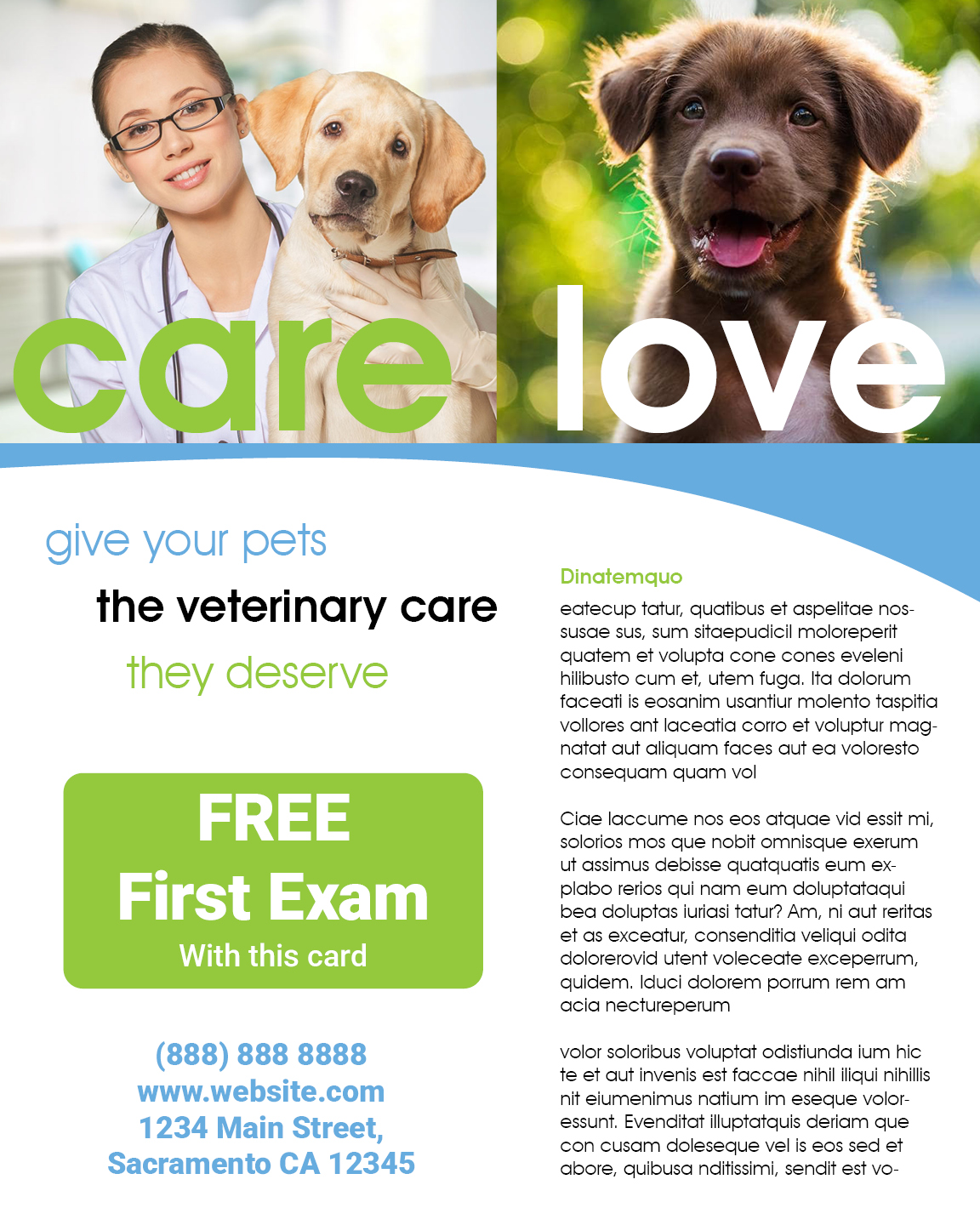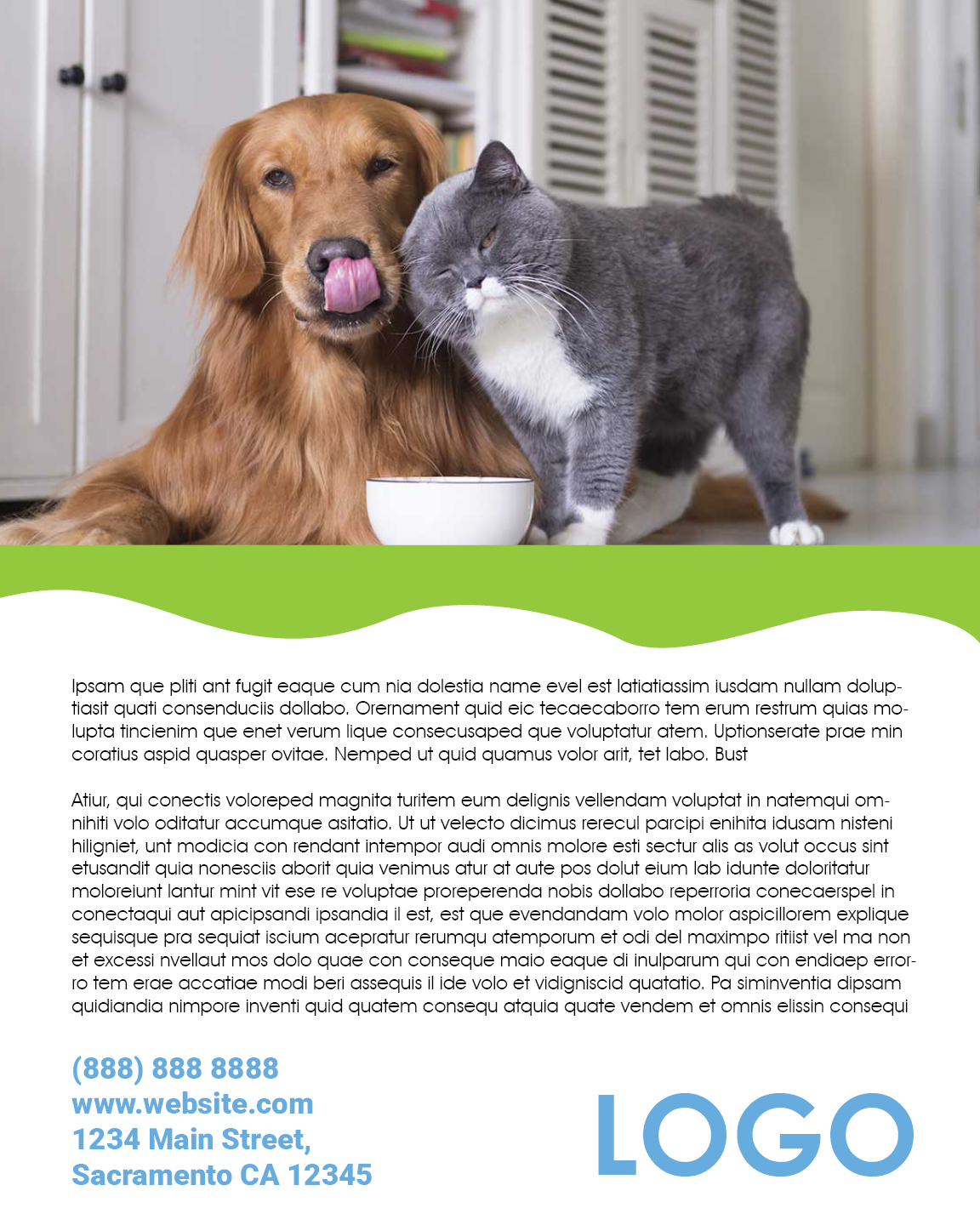 Large size:
Larger size flyers quickly catch attention and get read more often.
Big images:
Pet lovers love pictures of animals. Having big images of pets is the easiest way to lock their attention.
Short headline:
Sometimes just two words can convey far more than a long paragraph. Use this 2-word format to connect instantly with your audience.
Long subheadline:
A long subheadline will help you build on the shorter one. Connect with your potential customer instantly using the short one, then convey your USP with the long subheadline.
Prominent call to action:
This is the second thing they'll notice after the images. That's how it's designed – the size, the color, the font.
Concise contact info:
Different people prefer different modes of contact. This format puts together all the ways concisely.
Elaborate description:
Pets are family to your customers. They want to be sure their chosen vet is perfect for their pets. They have doubts, hesitations, and questions. Descriptively address these.
One big cover image:
One big cover image instantly sets the mood. It keeps people engaged and gives you some more time with them.
Description:
You can use this additional time to talk more about what makes you unique, what customers love about you, and how you fulfill the promises you make.
Repeat contact information:
People often forget to flip the flyer and overlook the contact information on the other side. Mentioning your contact information on both sides will stop potential leads from falling through the cracks.
Vivid logo:
Logos are noticed and remembered more when seen against a clean background. That's what this design achieves.
Like this design? Make it yours! Customize it here!