A potential customer enters your store, browses through your products, ponders on buying something but ends up not making the final purchase.
How often does this happen with your business? Surely more often than not.
Prevalent for both online and offline marketing, this is known as 'cart abandonment,' where one basically chooses what they want to buy but doesn't make the final purchase. This can happen due to many factors such as your buyer being distracted, thinking of buying the product later, or just window shopping.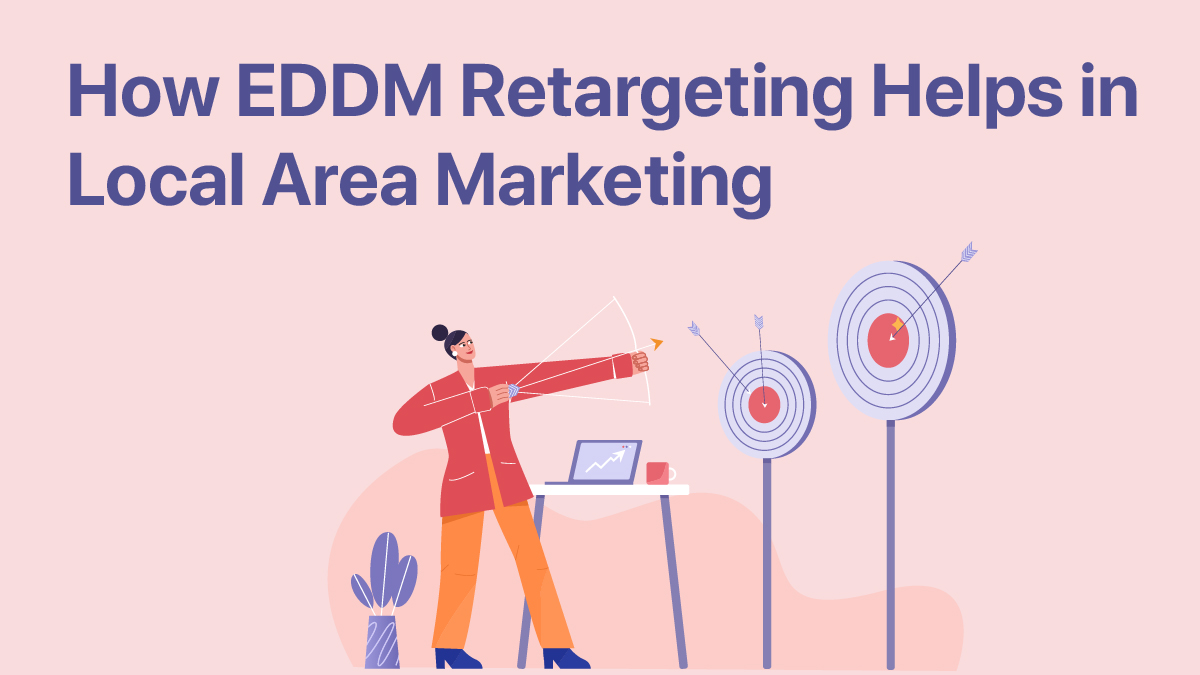 What is Retargeting?
Retargeting refers to sending out highly-persuasive marketing messages to a website/store visitor that didn't convert into a customer.
With EDDM retargeting, you can convince such customers to buy your product. It is a convenient marketing strategy as these people are more likely to purchase from you since they've already shown interest in your service offering. EDDM's simple targeting approach lets you reach these customers without the need of their personal information such as mailing address, name or phone number.
What are the benefits of EDDM Retargeting?
Retargeting, also known as 'remarketing' can assist your overall marketing strategy in the following ways:
Nurture leads through direct mail, then redirect them to other channels.
Example: Taking a recipient to the store website through a QR code
Build a deeper connection with the customer through an EDDM® mail piece since they've already visited your store.
Test which offers get you more responses for your EDDM campaign.
Strengthen digital marketing with offline marketing.
Example: Sending EDDM mailers to highly email-responsive neighborhoods
Learn about the touchpoints your marketing efforts are lacking in, or obstacles that pushes a customer group away from your service offerings.
Example: Ineffective advertising copy, unprofessional brand voice, etc.
Increases overall brand awareness and retention as compared to competitors who opt for only digital marketing channels.
As a traditional marketing channel, EDDM® is an all-comprehensive channel that can be used as an individual advertising tool. Due to high retention rates and response rates, small businesses greatly benefit from sending out regular promotional campaigns to customers within their service area.
With EDDM retargeting, marketers have the ability to fill in the cracks between the digital and offline advertising worlds, essentially lessening the factors that can stall potential customers from converting into clients.