Every Door Direct Mail® is a USPS®-based direct mail service that caters to small businesses across the country.
Any USPS-authorized business needs to follow the EDDM format when it comes to creating a mailing campaign.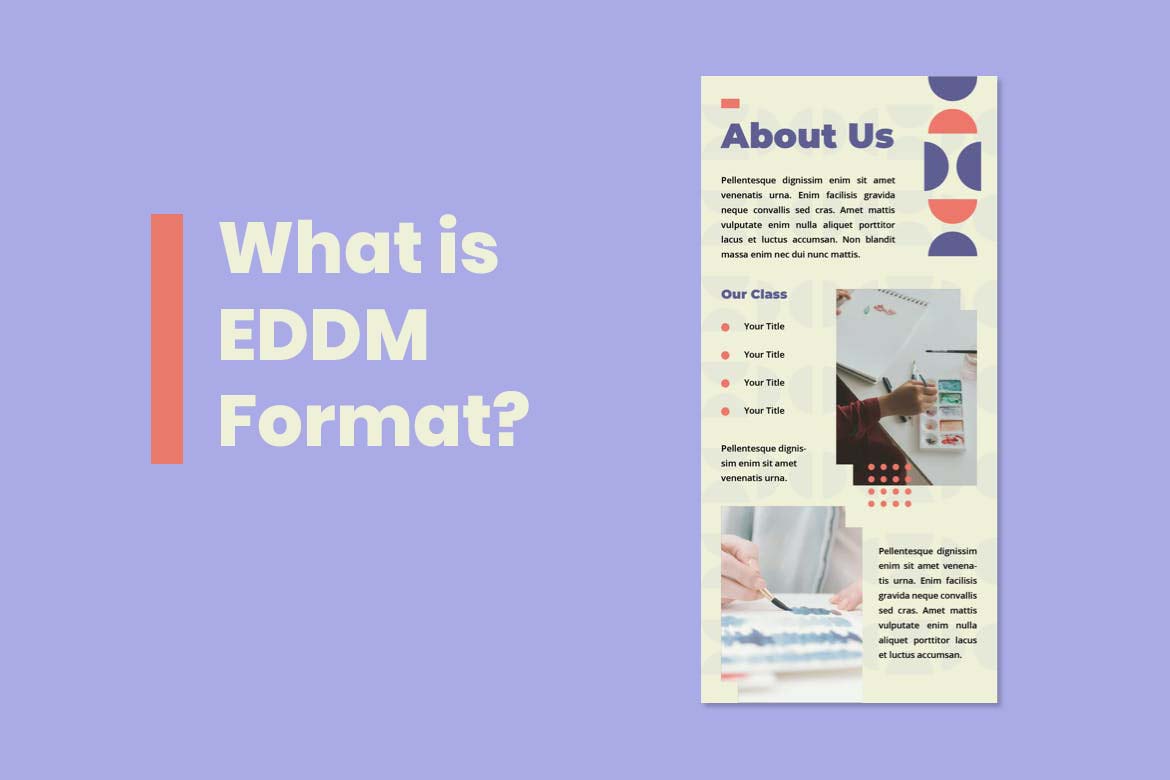 Let's discuss these EDDM requirements in detail.
What is EDDM Format?
Only Marketing Mail Flats based on the USPS® guidelines are eligible to be mailed with EDDM®.
These include booklets, brochures/leaflets, postcards, newsletters, large envelopes, magazines, etc. Your mailer must meet the required EDDM criteria such as height, weight, thickness, and size.
Weight and thickness
0.007" thick
3.3 ounces or less in weight
Shape and size
Square or rectangular mailers
Four square corners or curved corners within a radius of 0.125"
Larger in size than 0.5"x0.5"
The postal address must be "ECRWSS" below the permit or within the indicia. It is an abbreviation for 'Extended Carrier Route Walking Sequence Saturation'
The font must be in 4-point size and in all caps
A space of 0.125" should separate the Indicia from the top and right edges
The Indicia must be in the upper right-hand corner of the mailer, within 1.625 inches from the right edge, and 1.375 inches from the top edge
Minimum quantity and delivery rules
200 mailers per ZIP code, unless the mail routes contain less than 200 addresses
Every dwelling unit in the chosen route will receive the mailer
Business units and P.O. boxes can be exempted from receiving the postcards
The EDDM format can be confusing at first glance. Eliminate the guesswork by working with Geofactor! We can help you create USPS-compliant campaigns and guide you with the best industry practices for your initiative's success.