Every Door Direct Mail®, designed by the USPS® is a cheaper alternative to Traditional Direct Mail. While any business can benefit from EDDM, a specific set of USPS guidelines must be met to be eligible to use this marketing channel.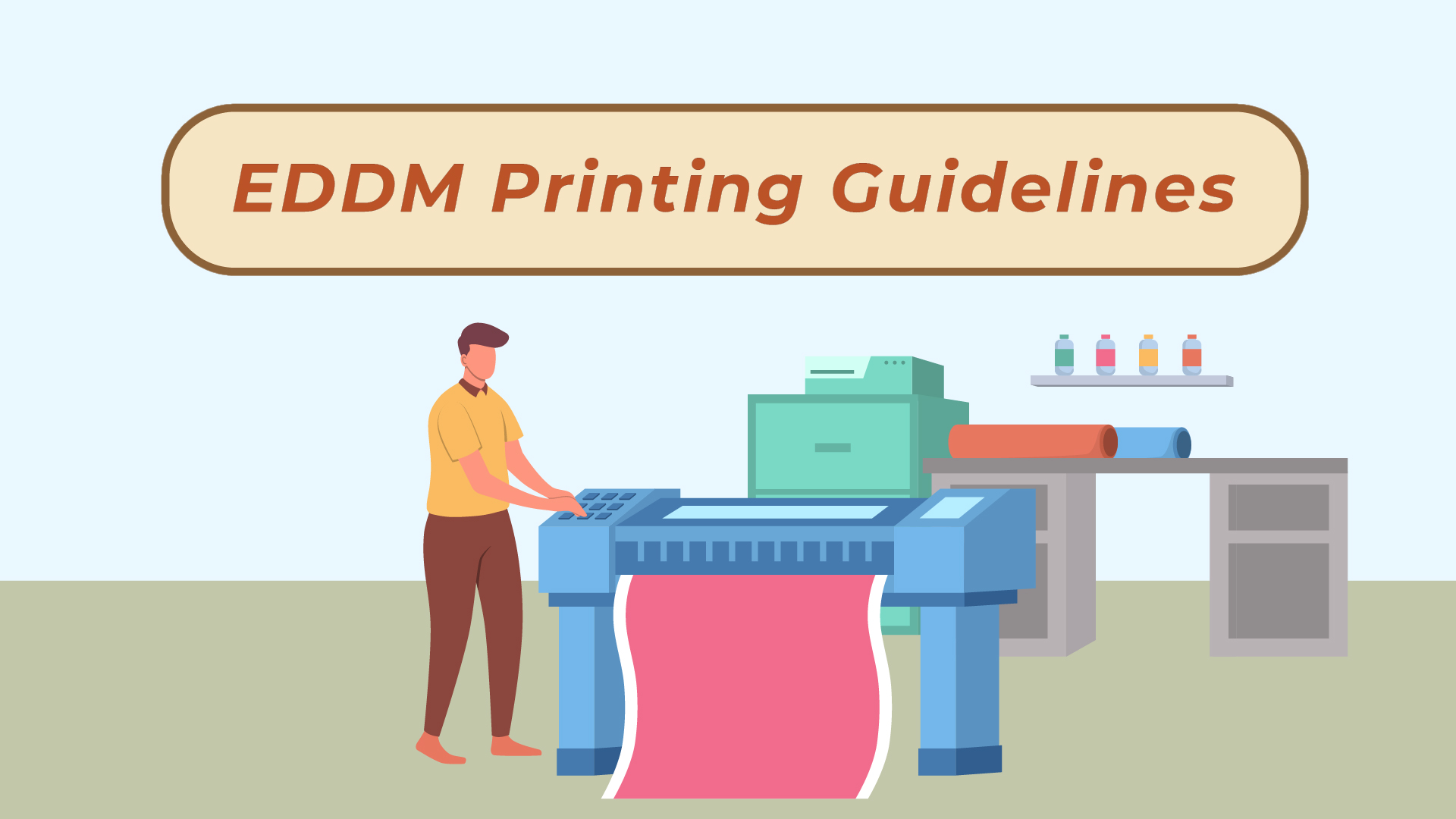 Let's discuss the printing criteria for EDDM, also known as EDDM Print.
What is EDDM Print?
EDDM Print consists of postcard designs that are USPS®-compliant. With EDDM®, you can easily maximize your brand awareness and expand your current market reach. You can reach customers based on specific demographics at affordable prices.
Use our Audience Selection tool to choose which carrier routes fit your ideal customer profile. Once your postcards are printed, stamped, and bundled, we'll directly deliver them to the USPS.
How to be USPS®-compliant for EDDM Print?
Follow these mailer guidelines:
Dimensions
Rectangular with 90-degree corners or rounded edges that don't exceed an angle of 125-degree.
One of the following: 11.5" long, more than 6.125" high, or more than 0.25" thick.
Not more than 15" long, 12" high, or 0.75" thick.
Sizes
4.25"x11"
6.25"x9"
6"x11"
8.5"x11"
11"x17"
12"x15"
With Geofactor, you can meet the above criteria in the first go, without any hassles. Let us assist you with a USPS®-complaint campaign without going through a tardy trial-and-error process just to meet the above requirements.