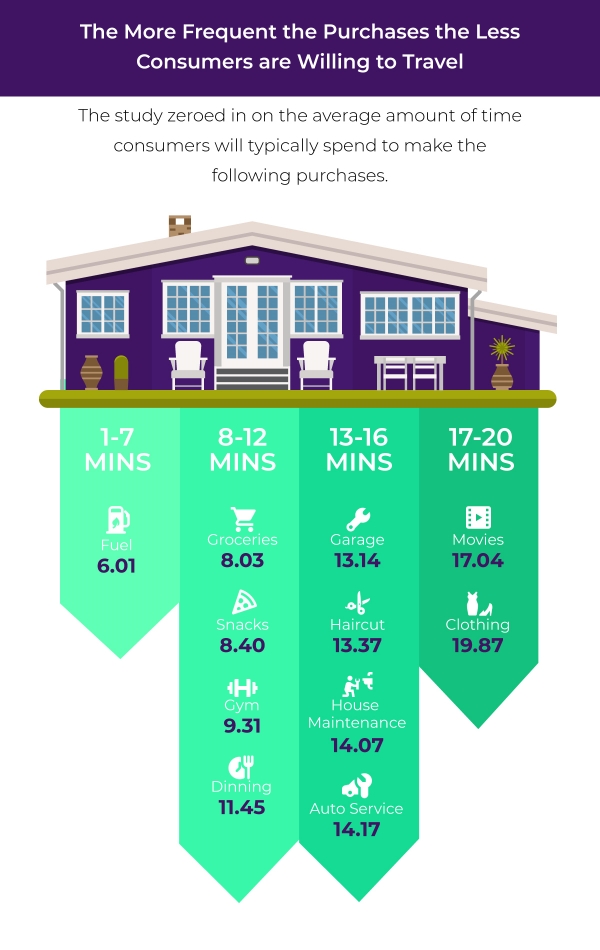 According to an Access National Consumer Study Summary, 93.2% of consumers typically travel 20 minutes or less to make their everyday purchases. BizReport says the average person spends 85% of their disposable income within five miles of their home.
All of the above underlines the fact that local marketing is vital for small businesses, like restaurants and gyms, to which consumers spend an average of under 12 minutes to reach.
From television to radio to digital marketing, the way businesses reach their target audience has been transformed on a constant basis over the past several decades.
Now, there's a revolution in the world of direct mail that's not just allowing it to remain a viable local advertising option. Thanks to USPS Every Door Direct Mail®, or EDDM, direct mail is once again surging to the forefront of marketing tools for small businesses and organizations.
So, let's break down how EDDM® helps you engage with your local audience.
How Can I Improve My Audience Targeting?
When it comes to Every Door Direct Mail, the marketer gains access to geo-demographic filters that allow for the finetuning of the target audience. Beyond location, you can identify your audience by age, income, household size, and more.
This removes the need for a list rental or in any way working with a list broker, which is one way EDDM® saves you money.
How Do I Get Location-Specific Targeting?
Local marketing is, of course, reliant on your ability to focus your message within a specific area.
Let's say you're running a high-end sushi restaurant in the middle of Los Angeles…
Using geo-demographic EDDM® targeting, you could deliver a postcard highlighting your delivery service to everyone in your target audience within five miles of your restaurant.
There's local advertising, then there's EDDM®.
How Can EDDM® Lead to Free Advertising?
Perhaps the greatest benefit of this USPS® direct mail tool is that it can lead to free advertising. In the example above, you would send out a postcard to your target audience within five miles of your restaurant.
A person who didn't realize you had a delivery option now orders from you, loves your food, and then raves to his or her friends the next time they're enjoying one another's company.
This EDDM USPS® marketing tool has a greater chance of turning your patrons into ambassadors for your businesses because it's so effective at getting your message into the hands of thousands of your most relevant customers.
Still not sold on direct mail? What if I told you there was a way to create and send out your first hyper-targeted EDDM® campaign in 10 minutes or less?