With Every Door Direct Mail® small businesses get an affordable marketing channel to expand their market reach exponentially. They can explore their potential to gain leads, make sales and increase revenue.
EDDM ® allows you to present your marketing message to anyone, including people who know you, people who don't know about you, and people who might be interested in considering your services.
Ultimately, a portion of your leads can convert into customers at budget-friendly marketing expenses. And the best way to know what makes them convert is EDDM A/B testing. You can use this method to strengthen your direct mail marketing decisions and improve your campaign's effectiveness.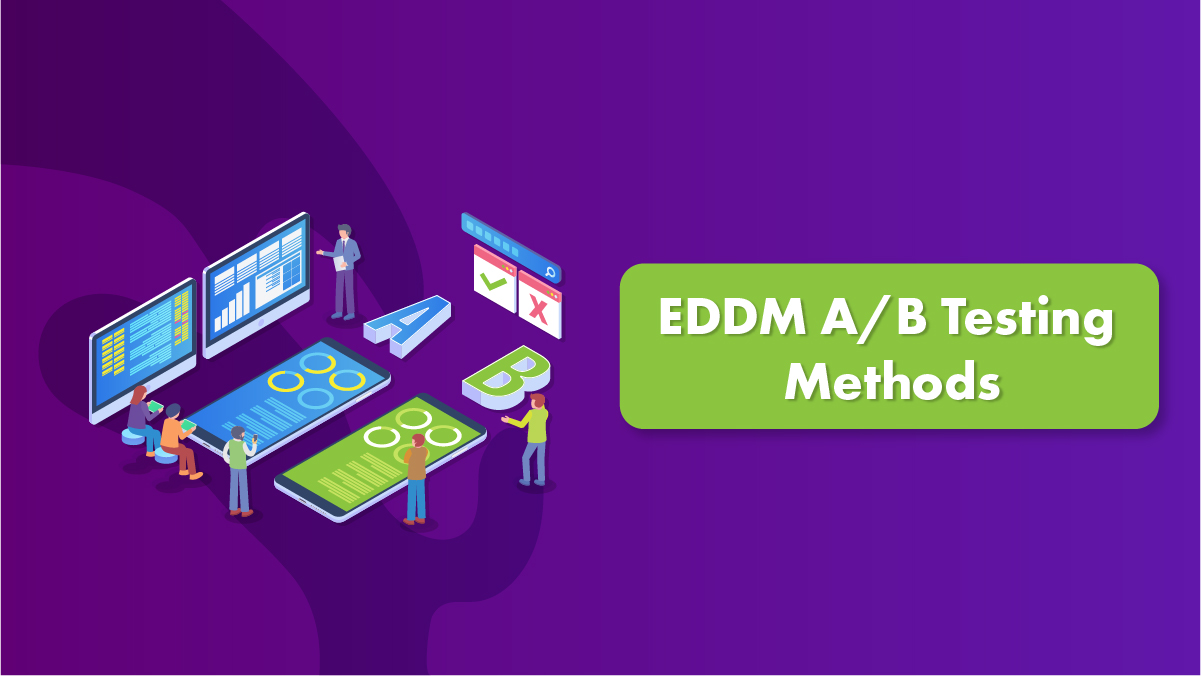 Let us walk you through a few EDDM A/B testing techniques.
1. Single Variable Split Test
Create an EDDM mail campaign, duplicate the mailer for another campaign with one swapped design element. Everything in the new postcard except the test variable needs to look the same. Then, you can randomize both campaigns and deliver them to different mail routes. So the first version goes to half of your audience, while the second one goes to the other half.
This method makes it very easy to gauge why your audience reacted differently to each campaign.
Consider these variables for Split Testing:
Changing the postcard size
Different offers
Different presentations of the same offer
2. Control Group Test
Once you find out which mailer version is better in the Split Test, you can make it your 'control EDDM piece'. In this method, you create multiple campaigns, with Campaign A being your original campaign. Campaign B can be completely different with multiple variations in the design elements, or you can keep swapping one mailer component for better clarity in measuring the campaign's performance. You can keep switching elements for different campaigns and deliver them to separate mail routes.
This EDDM A/B testing method can help you continually develop your direct mail strategy to get relevant, consistent exposure to new audiences.
Consider these variables for Control Group Testing:
Visual design
Color scheme
Headlines
Call to action
Time limit to redeem coupons
3. EDDM Channel Test
This method can be used to gauge the efficacy of the USPS EDDM as a marketing channel. Most businesses have a primary digital media presence; you just need to understand how EDDM mailers can boost your overall marketing efforts.
Send digital advertisements and promotions to your audience but edit the campaign for half of your customers wherein they also receive an EDDM postcard. Then, you can compare the variation between the digital campaign and the digital campaign with EDDM postcards.
When evaluating performances, calculate responses, conversion rates, engagement as well as the return on investment.
Testing your marketing techniques as well as your audiences by sending them different kinds of promotional material is a part of EDDM A/B testing. You can also test the reach and frequency of your mailers with EDDM®
What worked for your business once may not always give you the same kind of result. The key to identifying what works for your business is to start testing your campaign on your target market and keep at it.