Special offers are a foolproof method of attracting clients to your business. While the marketing message should be unique by itself, the offer helps you stand out amongst the competitors and give your audience the final push to hire your services. Dentistry offer ideas can help you identify which kind of discounts are ideal for your audience type.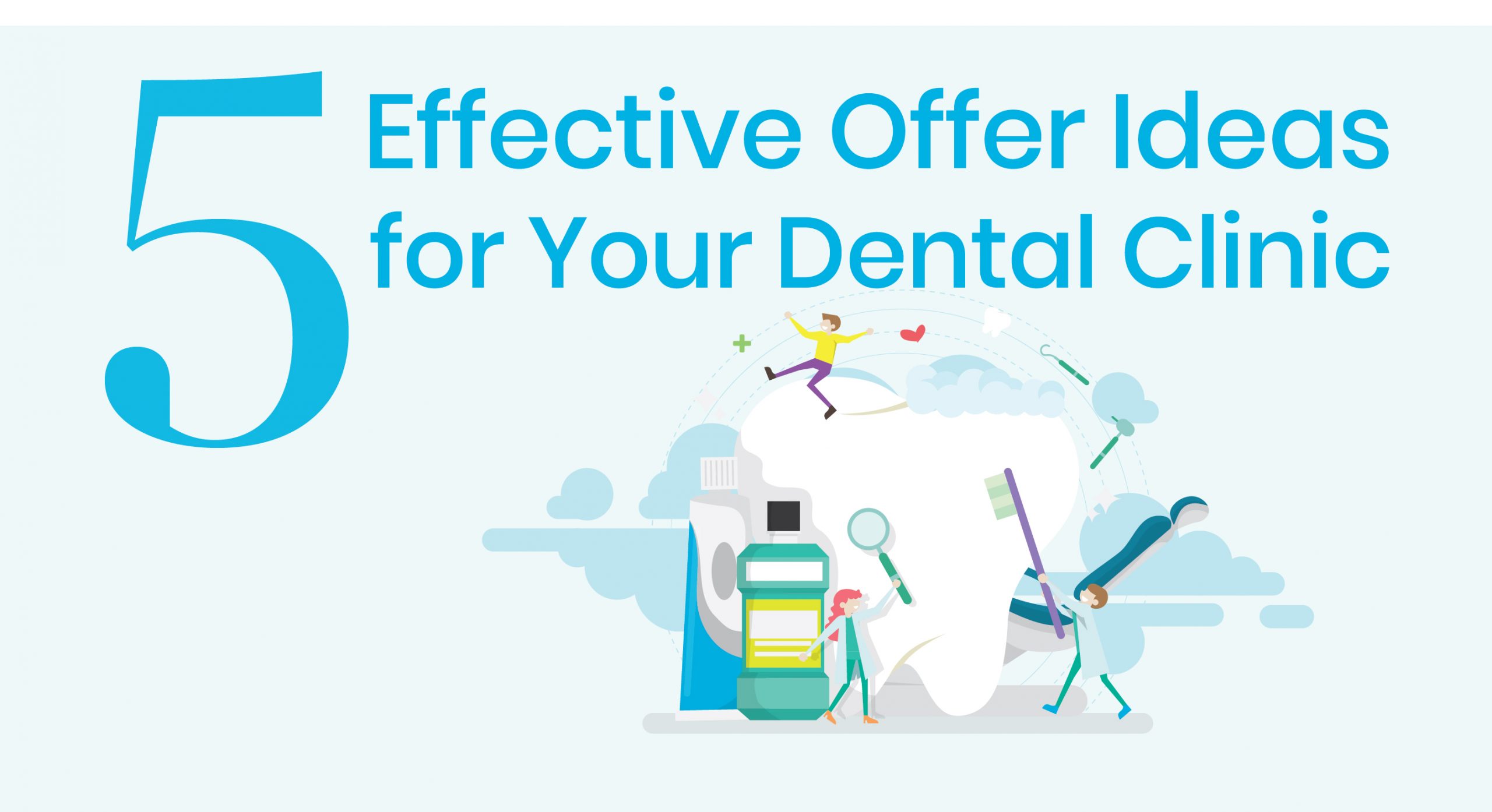 Let's discuss 5 offer ideas for dental clinics.
Family Checkup Discount
Invite all local families for regular dental checkups. Incentivize the campaign with a special discount. You can customize the offer based on family size, such as increasing the discount percentage for larger families. This can help you increase brand awareness and bring in regular footfall from your local market area.
Loyalty Discount
Rewarding existing customers keeps them engaged. A loyalty card or discount effectively improves brand retention and encourages repeat appointments from long-term clients.
Referral Discount
Want to become the local go-to dentist within a short time span? Reward your customers with referral discounts every time they bring in a new customer. This can help you build a local network and increase brand loyalty as well as brand recognition.
Free Consultation
If you're a small business and just starting to promote yourself locally, a free evaluation can help get new clients. This can help to put foot-in-the-door and allow the locals to get familiar with your brand. This is one of the most commonly advertised offer ideas for dental clinics because of the business opportunities it presents.
Senior Discount
When advertising to a local audience, there are bound to be several senior citizen customers. This age bracket is generally frugal and conscious about how they spend money. Introducing a senior discount can help to include them in your audience pool and encourage them to visit you.
The above dentistry offer ideas can be tweaked and customized according to your local marketing goals. You can introduce several other offers to stand out from the competition and maintain a local brand presence.