Gyms and fitness centers are broad appeal industries as more and more people are turning towards healthy living. EDDM for gyms is highly beneficial due to its ability to target all local residents around a service area and affordable postage rates.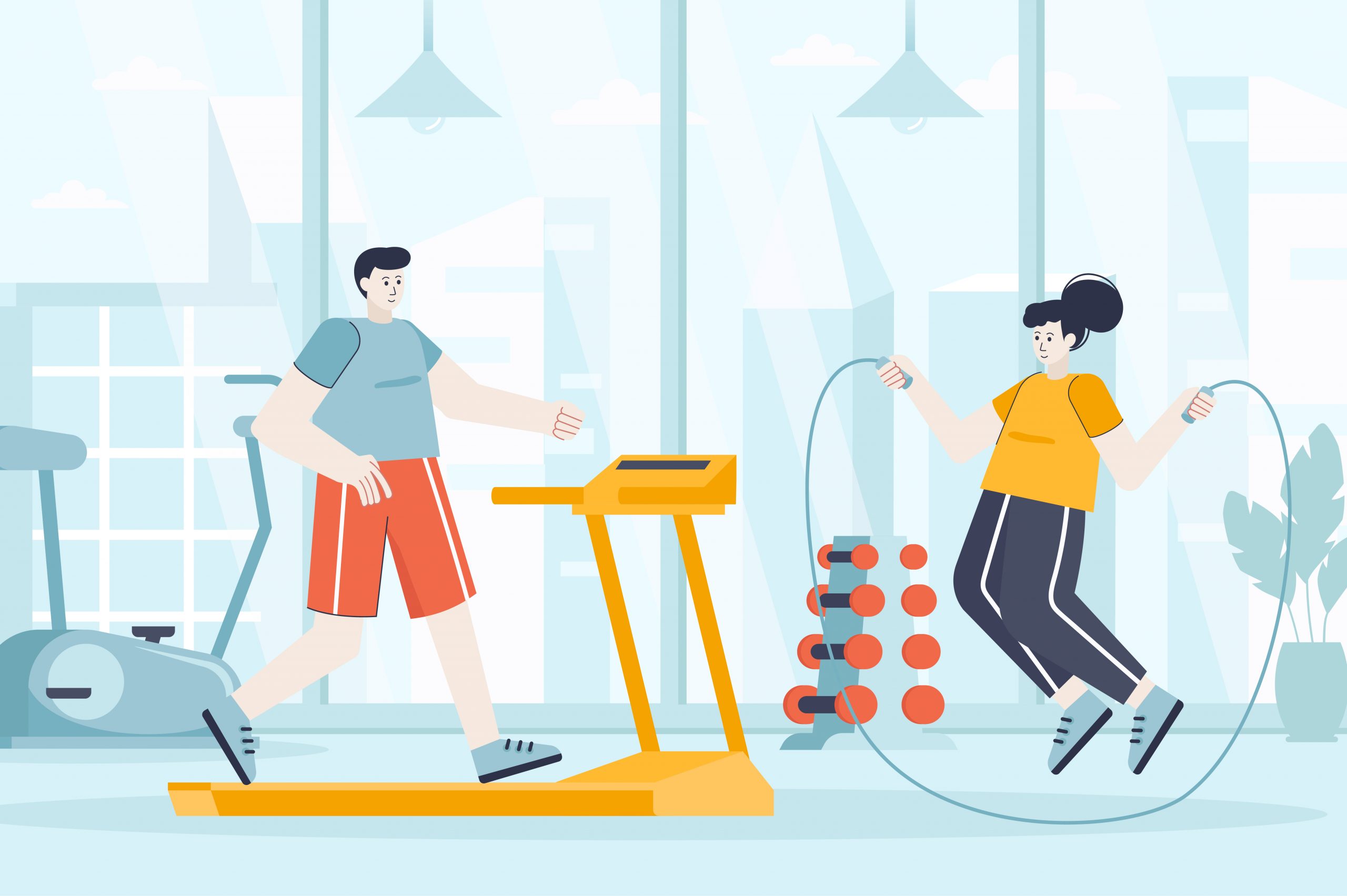 Here's why gyms use EDDM:
1. To appeal to a wide audience
Everyone wants to achieve fitness, and the only way to reach this goal is to be healthy and fit. Old people might want to exercise their joints for better elasticity, whereas young ones would like to tone their bodies to look better. Gyms and fitness centers can target various kinds of audiences based on their age range with EDDM mailers.
EDDM® is easy to implement and is one of the most affordable bulk mailing options. The postage rate for for-profit mailers is 18.9 cents, whereas it is 10.8 cents for nonprofit mailers. This is one of the main reasons why gyms use EDDM as they can practically reach every person around their service locality.
3. To target audiences based on income
People from different income classes opt for varied fitness regimes. Some programs might cost more than others based on equipment quality, fitness trainers, etc.
For example: Treadmills are the most common gym equipment, whereas strength training equipment can cost more.
Lucrative offers are what keep customers interested. EDDM mailers come in varied sizes and formats to engage customers with appealing offers.
For example: Get a 4-month membership for $150 & Get 2 additional months FREE!
EDDM is more credible as a traditional advertising channel. It gets better response rates compared to digital marketing channels as it can be felt as well as seen.
EDDM makes advertising simple and effortless due to its highly customizable nature. Here's how gyms use EDDM:
1. To showcase gym interiors
A gym's interiors should match the brand's voice. The ambiance and brand voice work together to target the right kind of audience. High-quality images can be used in EDDM mailers to showcase gym interiors.
For example: Lush interiors will attract a high-end audience.
2. To showcase professional equipment
Gym-goers are looking for high-grade, durable equipment that can support their fitness regimes. Showcasing professional equipment with clear graphics can help convey the gym's environment and high-quality customer service.
3. To showcase people in action
People can see themselves in action while using gym equipment through EDDM mailer graphics. Using human models can give new patrons an idea of what to expect when they visit a gym.
4. To showcase customer testimonials
Customer testimonials are one of the best ways to build local trust. Adding to direct mail's personal touch, testimonials can give a brand the credibility it needs to flourish locally.
EDDM for gyms helps to keep regular customers interested while simultaneously engaging with prospective new customers. With proper design direction, high-quality visuals, and persuasive marketing copy, almost anyone can be motivated to visit a business.