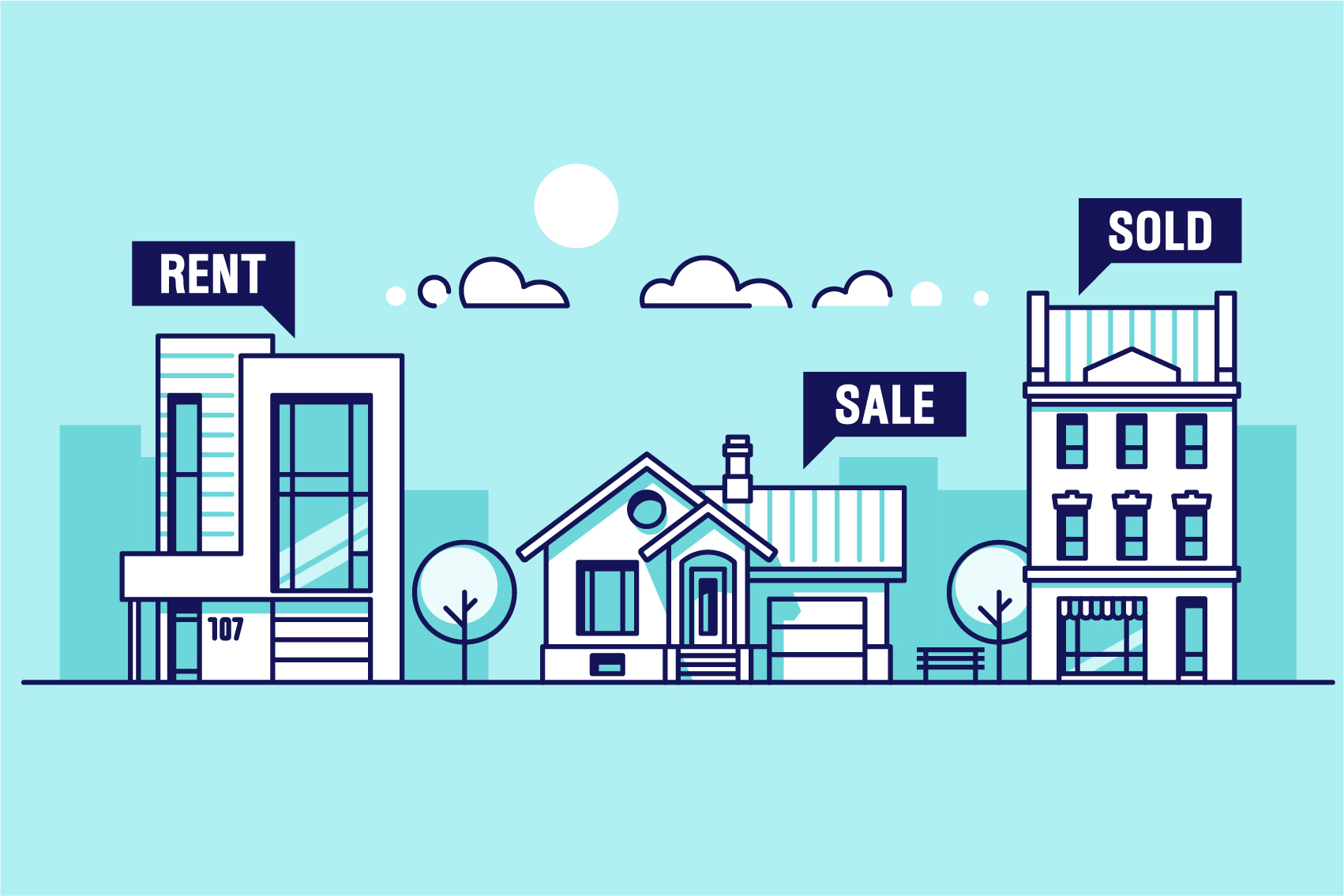 Most profitable realty businesses have already cracked the secret to effective marketing. Simply showcasing a visual of properties isn't enough to make a sale. EDDM for realtors lets them highlight the most attractive features of their properties. The most common strategy is simple: Mass promote a realty business in a neighborhood and generate leads, then move on to the next area and do the same.
EDDM for real estate is proven to be efficient due to its precise audience targeting. It gives them a continuous and steady approach to build and maintain customer relationships.
Here are a few ways real estate agents benefit from EDDM®:
1. Effective geo-targeting
The USPS®-based EDDM® service allows targeting entire neighborhoods in a specific area or ZIP code. Mail pieces are sent to every household within a chosen neighborhood, right to their mailbox.
2. Free access to neighborhood demographics
Designing an EDDM® campaign gives realtors access to demographics such as household income, age bracket, etc. This information helps in segmenting audiences for various properties. For example, when looking to promote high-end properties, they can choose a neighborhood where the household income is at least $400K annually.
3. No need for mailing lists
When no mailing lists are required, realtors can mass-send EDDM mailers to a preferred area. If they don't receive the desired response from one location, they can always switch to another without hassle. Realtors experiment with promoting themselves in multiple neighborhoods simultaneously to discern which ones get them the most responses.
4. Lower postage for large mailers
Realtors greatly benefit from the lower postage costs to send out large mailers. Listing out multiple properties with individual features and perks helps realtors gain varied audiences without spending much.
Now that you know why EDDM for real estate is profitable, let's discuss how these realtors use EDDM® for effective marketing.
1. Larger mailers for multiple listings:
Larger mailers allow realtors to advertise multiple listings. They have the option to combine them with multiple offers and discounts. This makes lead generation more promising and convenient.
2. 'Just Sold' announcements:
Sending out EDDM flyers regularly keeps the audience updated with recent offerings. It lets people know which properties are off the listings and which ones are in-demand to make informed purchases.
3. 'Open House' invitations:
Some people might be sure of making a purchase, some might just browse, while others might compare their best options. Realtors target all these audiences at the same time with Open House invitations. Chances of sales increase significantly when people have the choice to have a walk-in experience in a listed property. EDDM postcards can be sent out as invitations for potential buyers to visit and explore properties they are interested in.
4. Recent sales data & testimonials
Who doesn't want to be an industry thought leader in the local community? Realtors consistently promote local sales studies to prospective clients to increase their credibility. Pairing such studies with positive customer stories helps them be one of the first few names to come to mind when a customer considers investing in real estate.
Buying a property is not something that's done on the fly. It's a considerable investment and takes time. EDDM for realtors helps them imprint their brand on their target audiences' minds. After all, the more a business is exposed to prospective clients, the more likely it is to build trust, ultimately leading to suitable conversions.