EDDM for restaurants is an ideal marketing tool due to its high local reach and cost-effective targeting. It was created by the USPS® to help businesses reach customers within their market area at lower marketing expenses.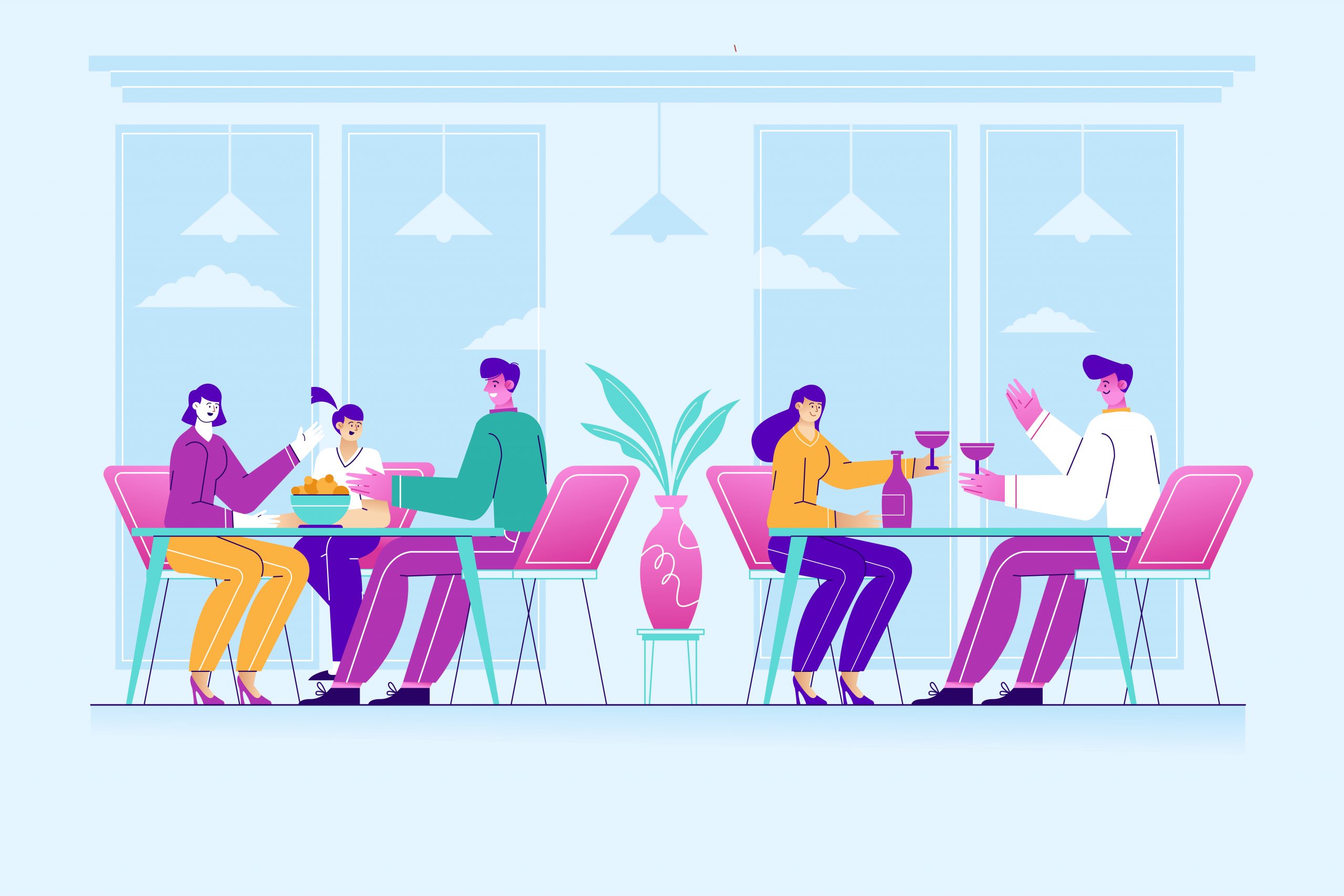 There are several ways EDDM benefits restaurants. Here are 4 significant reasons why restaurants use EDDM.
1. To reach local customers easily
Getting local traction is the backbone of the restaurant industry. A restaurant can be successful only if the locals know about it. EDDM allows small businesses to easily cover wide audiences within their service area to maximize daily footfall. Restaurants can send up to 5,000 mail pieces per ZIP code/neighborhood without a postal permit.
2. To test new menu items on a local audience
The best way to gauge the average response for a new menu item is to test it on local customers. You can target wider audiences after you get the appropriate response from customers within your close vicinity.
EDDM® offers six different mailer sizes to customize food visuals. Restaurants can simply choose a flyer size based on how much textual information they want to convey and how much space they'd like to dedicate for a relevant visual.
4. To stimulate almost all human senses
EDDM®, as a type of physical mail, allows restaurants to stimulate almost all human senses – taste, sight, smell, touch, etc. As restaurants need to convey good taste through distinct visuals, this multi-touch feature benefits them a lot.
EDDM for restaurants allows for better creativity and enhances the effect of a comprehensive marketing message. Now that you know why restaurants use EDDM, let's understand how restaurants use EDDM® to promote their business.
1. To announce specials
Many restaurants promote special food items on specific days of the week. Keeping patrons informed of such days can help segment audiences based on their food choices and bring in varied customers footfalls on different days. Restaurants can also learn which offers are performing better than others and create new offers accordingly.
For example: Domino's Wednesday Offers
2. To promote offers based on age groups
Some restaurants offer special discounts on specific food items for different age groups. This helps to bring in buyers of all age brackets within their daily customer conversion chart.
3. To advertise free trials
Everyone loves free food. New menu items can be advertised to local patrons through free trials. When people get menu items without spending money, they're less likely to dislike the restaurant due to taste issues.
4. To reach new customers
EDDM benefits restaurants by allowing them to customize their audience reach according to their marketing goal. Restaurants can easily reach new customers by targeting new mail routes to deliver their marketing message.
5. To send out takeout menus
Large-sized EDDM mailers can be repurposed into promotional flyers. Restaurants send out such mailers as takeout menus to local people within their service area to increase daily sales through home deliveries. This is one of the most lucrative reasons why restaurants use EDDM as EDDM mailers are available in half-fold, bi-fold and tri-fold options.
How restaurants use EDDM can vary based on the type of their offerings. For example, a fine dining restaurant will use elegant graphics and sophisticated marketing copy, whereas a casual burger joint will use casual language and trendy visuals.

When used correctly, wisely, and with appropriate timing, EDDM for restaurants can help in creating a better brand image and be used as a primary, independent local marketing channel.